Parent/Guardian Talks
Tuesday, 3 October @ 7.30pm
PTA Parent/Guardian Talk
"Parenting the Screenager"
The PTA are delighted to invite Parents and Guardians to a talk by Richard Hogan, on Tuesday, 3 October at 7.30pm, in the Senior Hall, St Andrews College.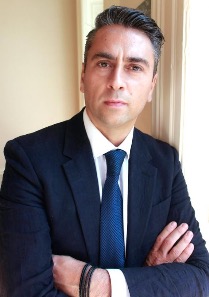 Richard Hogan is a systemically trained Family Psychotherapist registered with The Family Therapy Association of Ireland. He writes every Thursday for the Irish Examiner. His column 'Learning Points' explores his progressive approaches to mental health promotion. He is the author of the best-selling book 'Parenting the Screenager'. This book is a practical and accessible guide for parents of the modern child. The book received critical acclaim from The Irish Times as a 'must buy for any parent of a teenager'. He is the clinical director of the award-winning psychotherapy and counselling service Therapy Institute. Trinity College Dublin invited Richard, in 2017, to undertake a PhD with the university to explore how his paper, 'systemic practices in education' could be introduced into the Irish educational system. Oxford University invites Richard as a keynote speaker at its annual educational symposium. Richard was awarded a Fulbright scholarship for his work in 2020 and travelled to America in 2021 to carry out research in a leading American University on how to better promote inclusion in Irish and American Schools. Richard is an expert contributor on Virgin media's most successful launch of an original programme, 'Eating With The Enemy'. He is also a regular contributor on shows such as, Drivetime RTÉ Radio 1, The Hard Shoulder Newstalk, The Today Show RTÉ, Ireland AM Virgin Media, The Tonight Show with Claire Brock, and he is a regular contributor on The Brendan O' Connor show where he offers his expertise and progressive strategies for better mental health promotion.