Parent/Guardian Talks
Tips on Parenting Post Pandemic with
Dr. Colman Noctor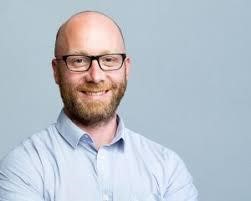 The St. Andrew's College PTA is delighted to announce the first Parent & Guardian Webinar for the 2021/22 school year with guest speaker Dr. Colman Noctor.
Thursday, 11 November 7:30 p.m.
This will be a virtual event. Registration is essential:
https://us02web.zoom.us/webinar/register/WN_DZROVImfSveCkUxt_MDgRQ
After registering, you will receive a confirmation email containing information about joining the webinar. If you are unable to attend on the night, your registration will automatically send you a recording of the session. Please note that if you do not register, you will not have access to the recording, so it is essential that you register.
Topics that will be included in the session are:
How to help your child manage social anxiety during and post COVID.
Eating disorders and self-harm.
Parenting in a technological age.
Dr. Noctor
Dr. Colman Noctor is a Child and Adolescent Psychoanalytical Psychotherapist. He has worked across a range of Child & Adolescent Mental Health Services both in Ireland and abroad and he has a wealth of national and international clinical experience.
Having completed a Post Graduate Higher Diploma in Child and Adolescent Mental Health in Dublin City University Colman completed a Graduate Diploma in Psychoanalytic Studies in Dublin Business School and a Master of Science in Child and Adolescent Psychoanalytic Psychotherapy in Trinity College Dublin. Colman completed his Doctorate in Psychotherapy in Dublin City University in 2017.
Colman has worked in Great Ormond Street Hospital, the Royal Edinburgh Hospital, Our Lady's Hospital in Crumlin and the Lucena Child Mental Health Services and St Patricks Mental Health Service. He is currently an Associate Professor in University College Dublin. He also has a small private practice in the Basin Street Centre in Naas.
Colman specialises in the treatment of all emotional disorders and has a keen interest in the effects of contemporary media on child development and mental health and frequently contributes to national media on this topic. Colman is the resident Psychotherapist on The Ray Darcy Show on RTE Radio One and a weekly columnist with The Irish Examiner and is the host of the Asking for a Parent podcast.
His book Cop On, What it is and why your child needs it to thrive and survive in today's world was published in March 2015.
For more information regarding Colman Noctor, please visit http://colmannoctor.com/. To listen to his podcast series, visit https://askingforaparent.podbean.com/ .
Some information about the St Andrew's College PTA webinar series
We provide opportunities for parents, families, and teachers to meet and discuss matters of mutual interest and concern. This is the first Parent and Guardian Talk in our Webinar series for the 2021 /2022 school year. The series invites experts to discuss a variety of parenting topics impacting our children today. The webinars are a unique way for parents to hear educational and psychology experts as well as other professionals discuss topics that impact young people both in and out of school. Subjects the series covers include mental health, Internet safety, anxiety and nutrition. Parents who join are encouraged to utilise the live chat and Q &A. The PTA has traditionally organised parent talks in the school. Operating within COVID guidelines mean we are currently hosting webinars which we hope will be beneficial and enjoyable for parents. For more information regarding the St Andrew's College PTA activities or to make any suggestions, please visit the PTA website.