P4F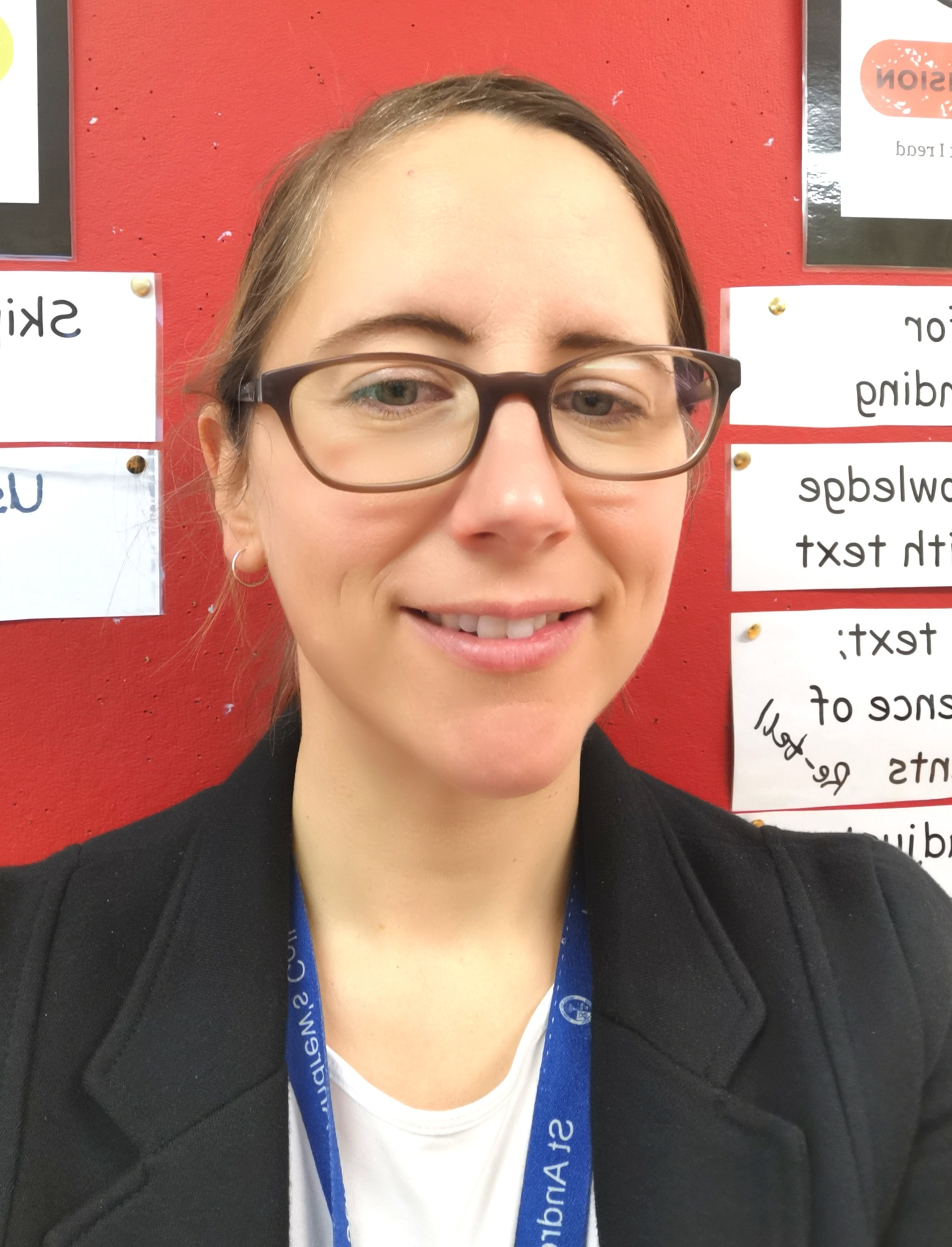 Hello, I'm the P4F teacher Ms. Falconer. I'm originally from Canada, but have lived abroad for the past 16 years, the last 10 of which have been in Ireland. I earned my Bachelor of Education and Bachelor of Arts degrees in Canada. I have over 15 years of teaching experience and this is my tenth-year teaching at St Andrew's College. I taught for 6 years at International Baccalaureate World Schools in Bonn, Germany and Beijing, China before moving to Ireland and joining the staff of St. Andrew's College.
I am from a family of educators, so teaching is in my blood. My father is an educational psychologist, my sister is a primary school music teacher, and my brother works in Silicon Valley mentoring app-developers for Google.
Prior to becoming a teacher, I graduated from film school and worked in the film industry in Canada. I always enjoy sharing these experiences in the dramatic arts with my students. They are usually keen to hear that I worked on a film with Star Wars alum, Harrison Ford.
I love teaching and helping students develop a love of learning! I encourage independence and confidence. You will find respectful, caring students working on hands-on projects and research as well as taking part in group activities in my classroom. Students quickly form a sense of community while working in teams to solve complex problems.
I am the Maths Coordinator in the Junior School and have a passion for helping all students see the benefits and uses of Maths in their everyday lives. With this in mind, I have added a STEM component for my P4 class this year. I have signed them up to compete in the STEPS Young Engineers Award competition and will be taking part in hands-on Science, Technology, Engineering, and Maths activities and challenges all year. We have completed a few of these in the first couple of weeks of school and I can see a passion for STEM developing in a lot of them already. STEM requires them to think creatively, work collaboratively, and problem-solve and will undoubtedly have a positive impact on their learning in all areas.
As always, I look forward to another fantastic year at SACJS!
Sarah Falconer