English as an Additional Language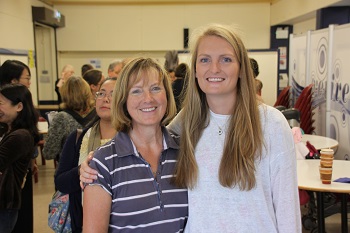 Subject Co-ordinator and Teacher:
Ms Hannah Leggett, hleggett@st-andrews.ie
The English as an Additional Language (EAL) Department at St Andrew's College helps international students to gain proficiency in English language. We work with parents and mainstream teachers to identify students requiring additional language support, assess pupils' proficiency in English, devise appropriate timetables for language support classes, deliver lessons and record and monitor pupils' progress. We seek to ensure that all students learning English as an additional language are enabled to achieve to the best of their abilities.
The primary aims of the department are:
To integrate pupils culturally and socially into the school community.
To provide pupils with the necessary language and skills to fully access the school curriculum at all levels.
To provide subject-specific support to pupils as required.
To prepare pupils for EAL examinations such as Cambridge exams and TOEFL to facilitate university entry.
We work with students of all levels; from beginners who have never studied English before, to those who have attended bilingual schools and are almost fluent. Areas of study include reading, writing, speaking and listening skills. Some pupils may require basic English language skills for the classroom, some may need to progress their conversational fluency, while others may need to develop their academic language proficiency. Full independent participation in the mainstream curriculum is the long term objective for all EAL pupils at St Andrew's College.
Alongside educational support, we have a special interest in the pastoral care of all international pupils.We aim to help them settle happily and smoothly into their new environment, assisting other members of staff in monitoring their welfare. We recognise that students draw on their home language and culture as a resource in their learning. To encourage and celebrate the cultural diversity of St Andrew's College, Intercultural Week, culminating in International Night is held in the school every year. This event provides a forum for celebration, as well as giving international pupils the opportunity to display their skills and interests to staff, parents and their fellow students.
If you have any questions about the EAL Department at St Andrew's College please contact hleggett@st-andrews.ie at the school.