Basketball
3rd Year student, Jodi Geaney wins with the Meteors at the All-Ireland Club Championships
Last weekend (9 and 10 April), 3rd Year student Jodi Geaney co-captained her U16 club team, the Meteors in the All-Ireland Club Championships, held in Gormanstown. In order to qualify, clubs needed to finish top of their area league meaning the top clubs in Ireland were competing at the championships.
The Meteors went on to have a very signifiant triumphant win making them officially the best club team in Ireland in the premier division at U16 level. What an incredible achievement for the team and an honour for Jodi to captain at this level.
In addition, Jodi has recently been selected to play on the U17 Women's Irish National Squad!
Congratulations Jodi on your wonderful success. Your hard work and commitment has paid off.
Jodi in her Ireland training kit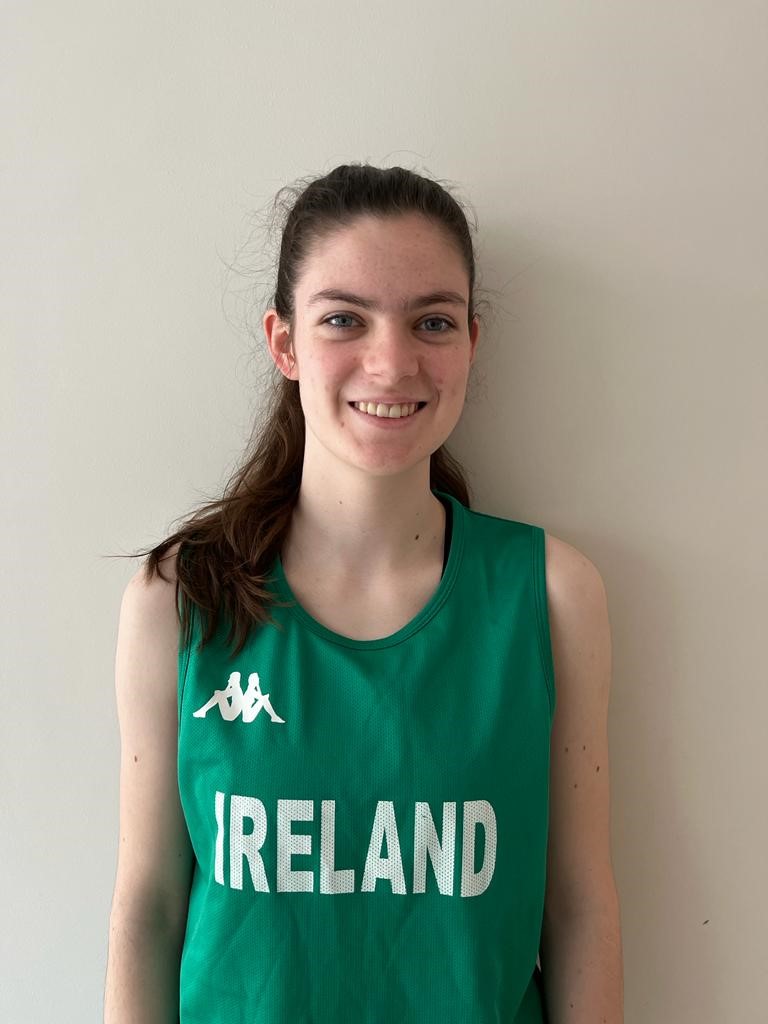 Jodi and the U16 team with their Cup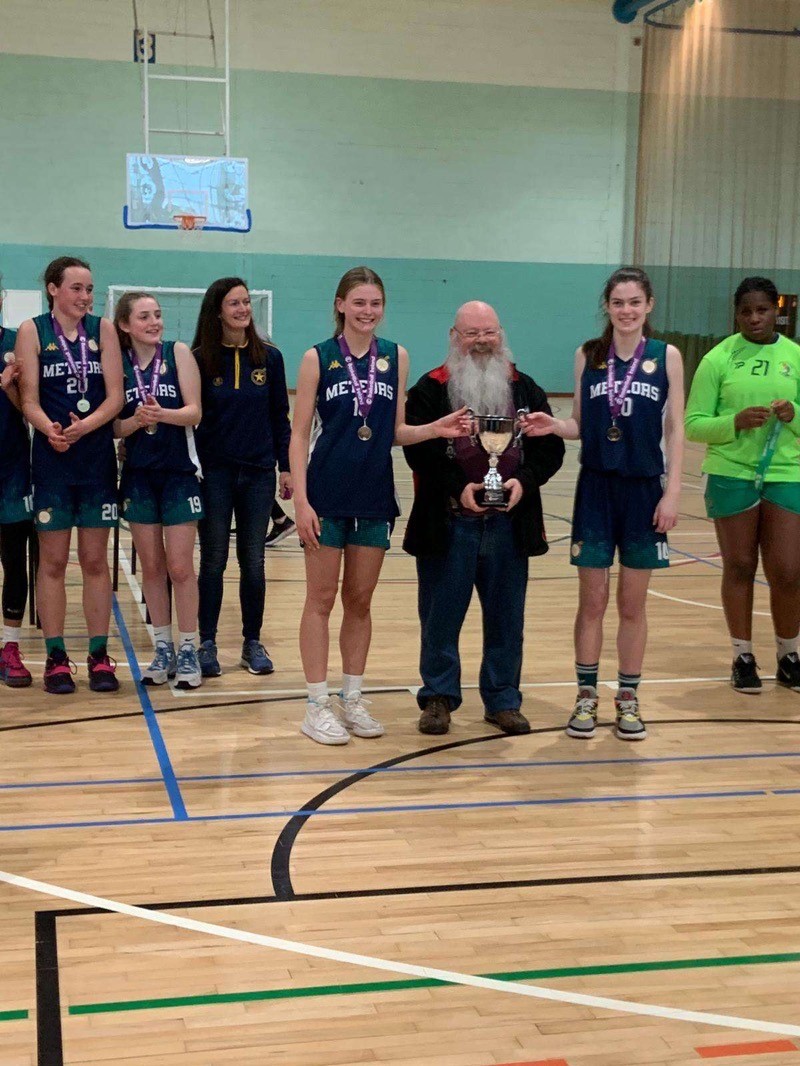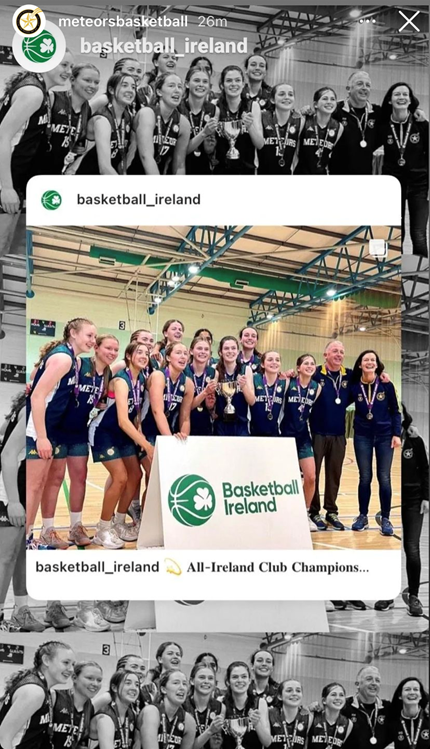 U17 Dublin Cup championship