Transition Year Student Enterprise Awards
Four Projects progress to South Dublin Finals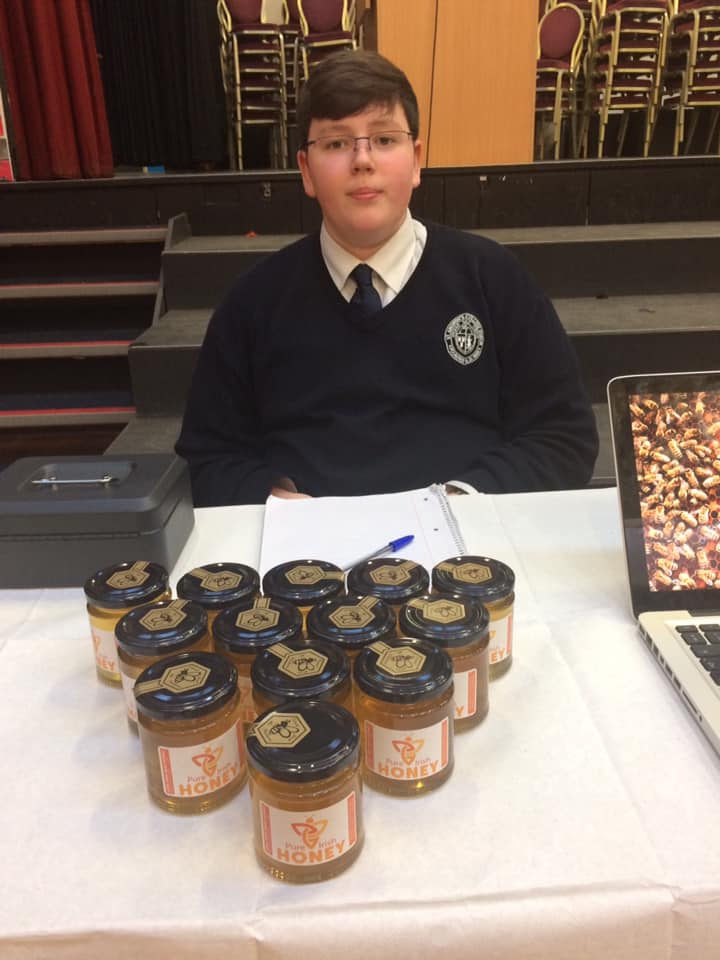 The 2019 Transition Year Enterprise Awards daytook place at school on Thursday 7 February 2019. This is the first stage of the Student Enterprise Awards. There was a total of sixteen individual/team entrants and four were selected to go forward to represent St Andrew's at the South Dublin Enterprise competition. Those successful entrants were:
Stress-Free Products with their Musical Rulers (Hunter Wright and Liam Smith).
Azure with their Bracelets made from recycled materials (Zoe O'Neill, Crystal Meier and Julia Quinn)
Dublin Bay Balms (Reuben O'Mahony, Finn Colville and Darragh Egan)
Pure Irish Honey (Callum Scanlon - pictured above).
We are grateful to the judges, Mr Joseph Keating from LEO and Mr Jamie Haughton of Shaka Poké (Class of 2009) who gave generously of their time.