French Debating at Alliance Française
St Andrew's students win their first round debate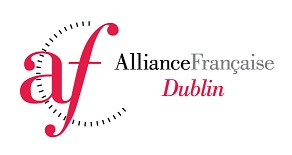 The first round of this year's Joutes Oratoires took place in the Alliance Française on Friday 19 October. The St Andrew's College team, up against Castleknock College, comprised:
Caroline Zuluaga Prolaga (captain)
Eva O'Leary
Anne McEvoy
Sofia Aleong
Yasmin Ryan and Jahnavi Sinha​​​​​​ (subs)
The topic was Les grandes vacances en Irlande sont trop longues (Irish summer holidays are too long).
We are delighted that the girls won the debate with an outstanding performance and Eva O'Leary also won best speaker on the night.