Going for Gold in the Library
Second Year Students up to the challenge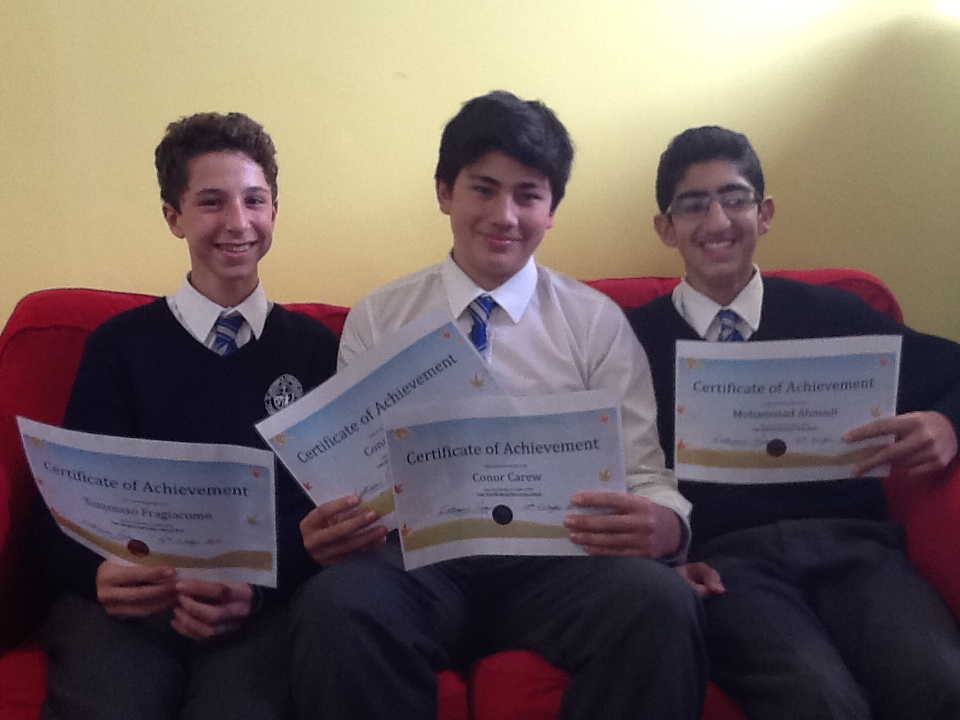 Congratulations to Tommaso Fragiacomo (2MR), Conor Carew (2FN) and Mohammad Ahmadi (2R) who received their Bronze Reading Challenge Awards. To earn the Bronze Award they had to read four books by four different authors.
Conor also achieved a Silver Award. He picked four challenges from a list of sixteen and reported on the most interesting thing he learned from his reading challenges. The students earned valuable challenge points for their Forms.
Read on and go for GOLD!!!