Cookies and Coke go to bottom of class!
Katy McGuinness talks to our students.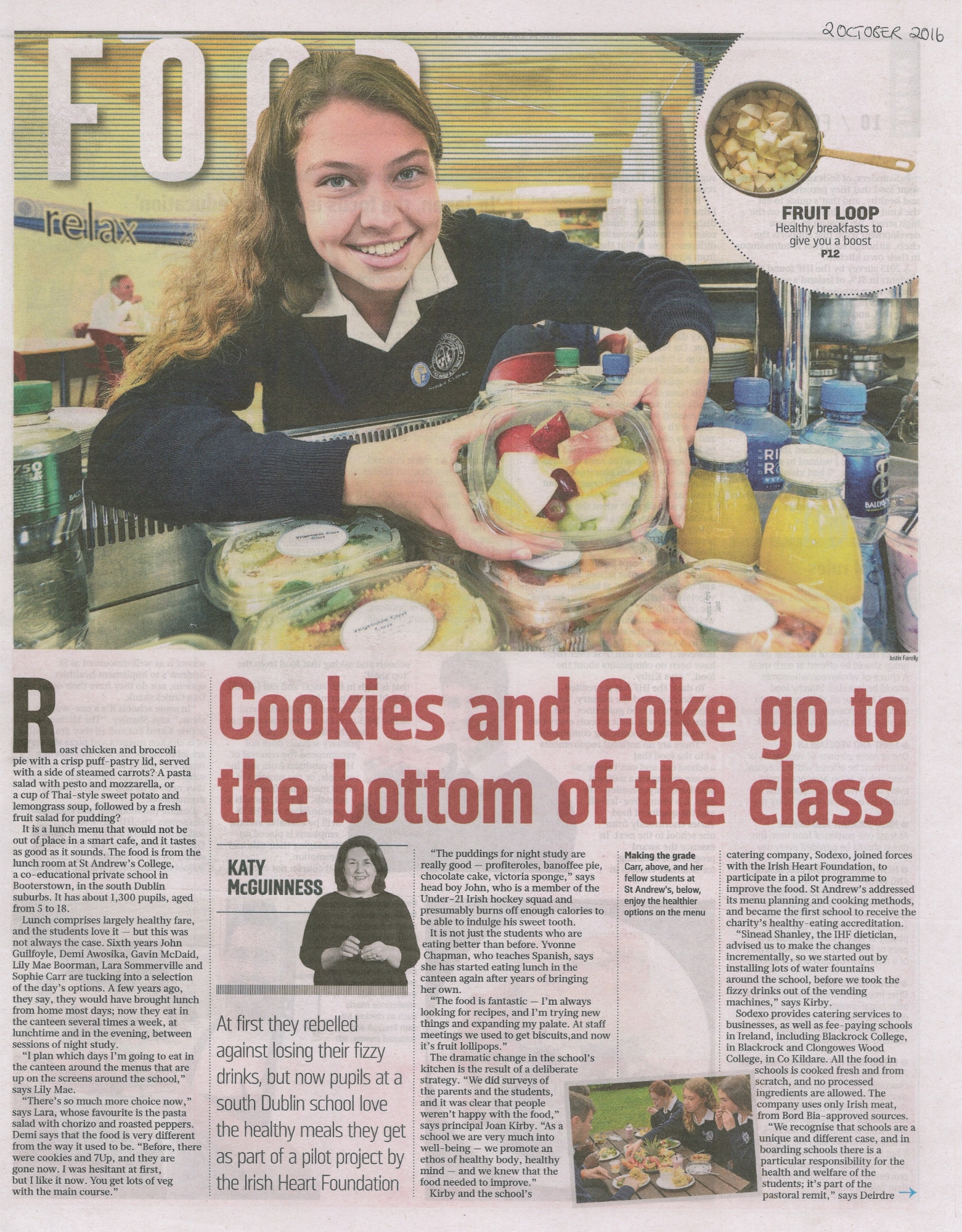 Sunday Times Journalist Katy McGuinness visited St Andrew's to interview a number of students for an article she wrote about school dining. Students discussed the changes that have taken place at the College and their views about healthy eating.
Please click here to read the article in full.