Chemistry News
Fifth Year Students' Competition and Workshop
Chemistry Communication Competition: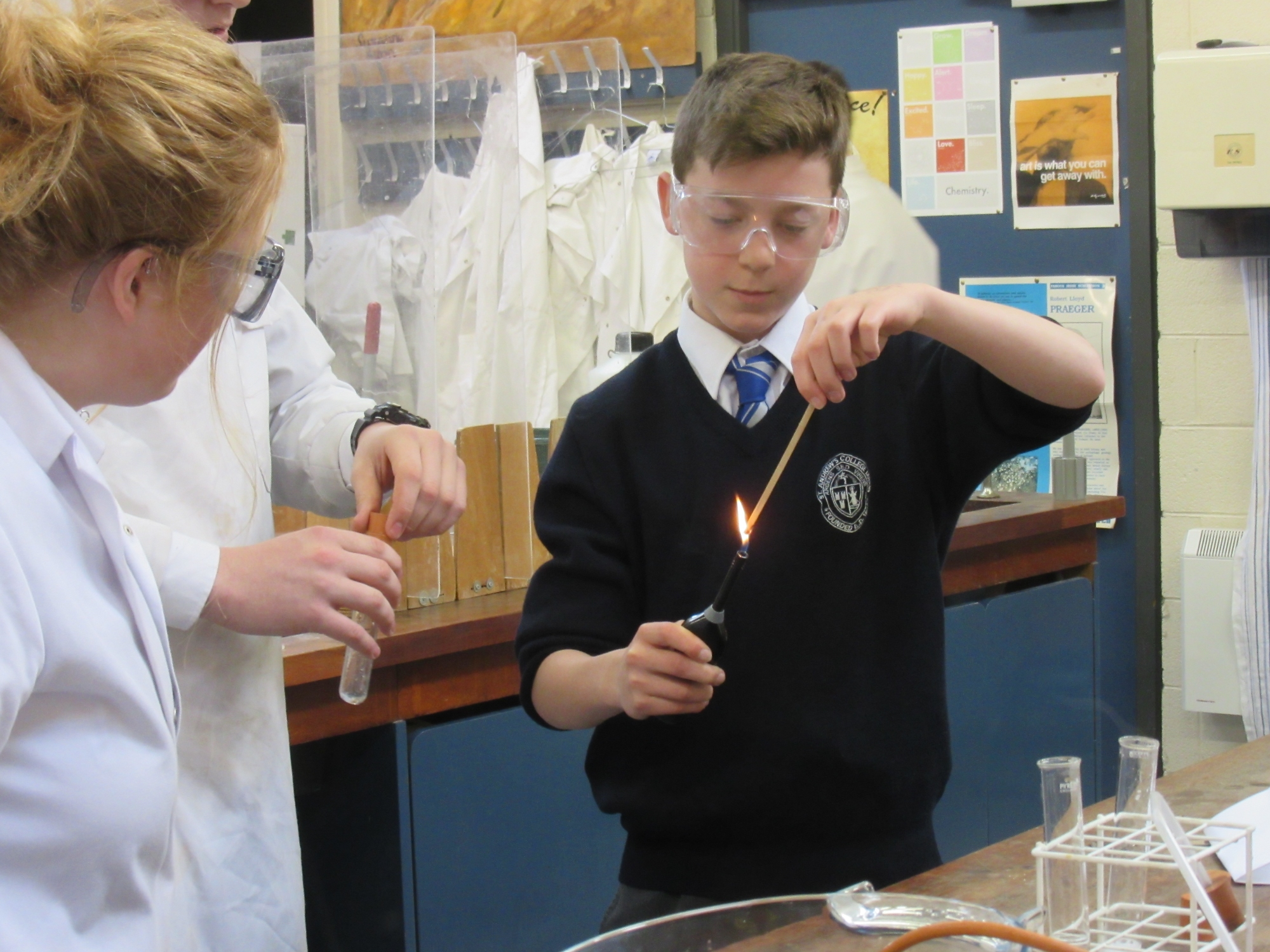 Our Fifth Year Chemistry students gave short talks and demonstrated experiments to our First Year students as part of our annual Chemistry Communication Competition. Each presentation was judged by a team of three judges who kindly visited the school on Friday morning. Congratulations to all students who took part - they showed great enthusiasm for their topics and engaged well with their audience.
The prizewinners were:
2nd place : Reactions of Acids - Kirsty Docherty, Olivia Heron, Aoibhinn McDonald, Ryan McGrath, Sophie Windsor-Aubrey.
1st place: Periodic table - Ella Burke, Ursula daly, Ciara Fogarty, Ciara Mooney, Lara Sommerville, Kate Gallagher.
Best communicator award was won by Olivia Heron.
For a gallery of photographs please click here.
Spectroscopy Workshop: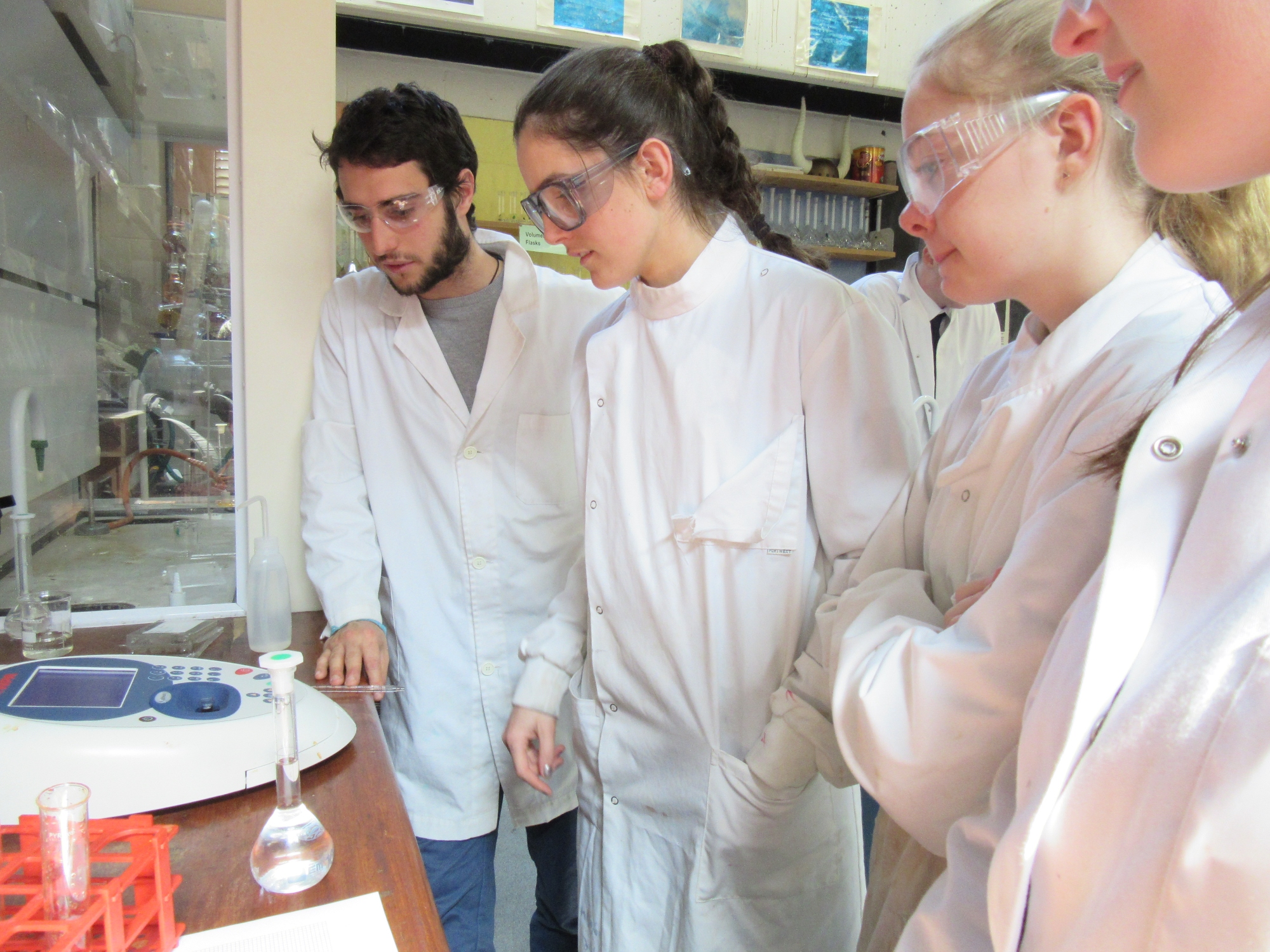 We continued in our partnership with both TCD and UCD, and hosted Spectroscopy in a Suitcase workshops for Fifth Year chemistry students on Friday afternoon. Lecturers and postgraduate students led our students through a series of hands-on activities to familiarise our students with ir and uv-vis spectroscopy. Our students benefitted enormously from the opportunity to use university instruments in our school laboratory. The workshops are an initiative of the Royal Society of Chemistry.
For a gallery of photographs please click here.