Leinster Schools Chess League
St Andrew's College come second in U16s
The St Andrew's College U16 A team came runners-up in the Leinster Schools League at the first time of asking on Saturday27 February.
Having topped their league section by one point to Gonzaga Bs to qualify, they were drawn against St. Benildus in the Semi-finals and won through 3-2 in a hard fought contest where, standing 2-1 down, the last two games were unclear until close to time when both Ross Beatty and Alice O'Gorman secured the necessary wins.
The final was against strong favorites Gonzaga As, who had come through 4-1 against Collaiste Eoin in their semi-final. Gonzaga As proved too strong winning 3.5 – 1.5 with Tom securing the win and Alice the other half point.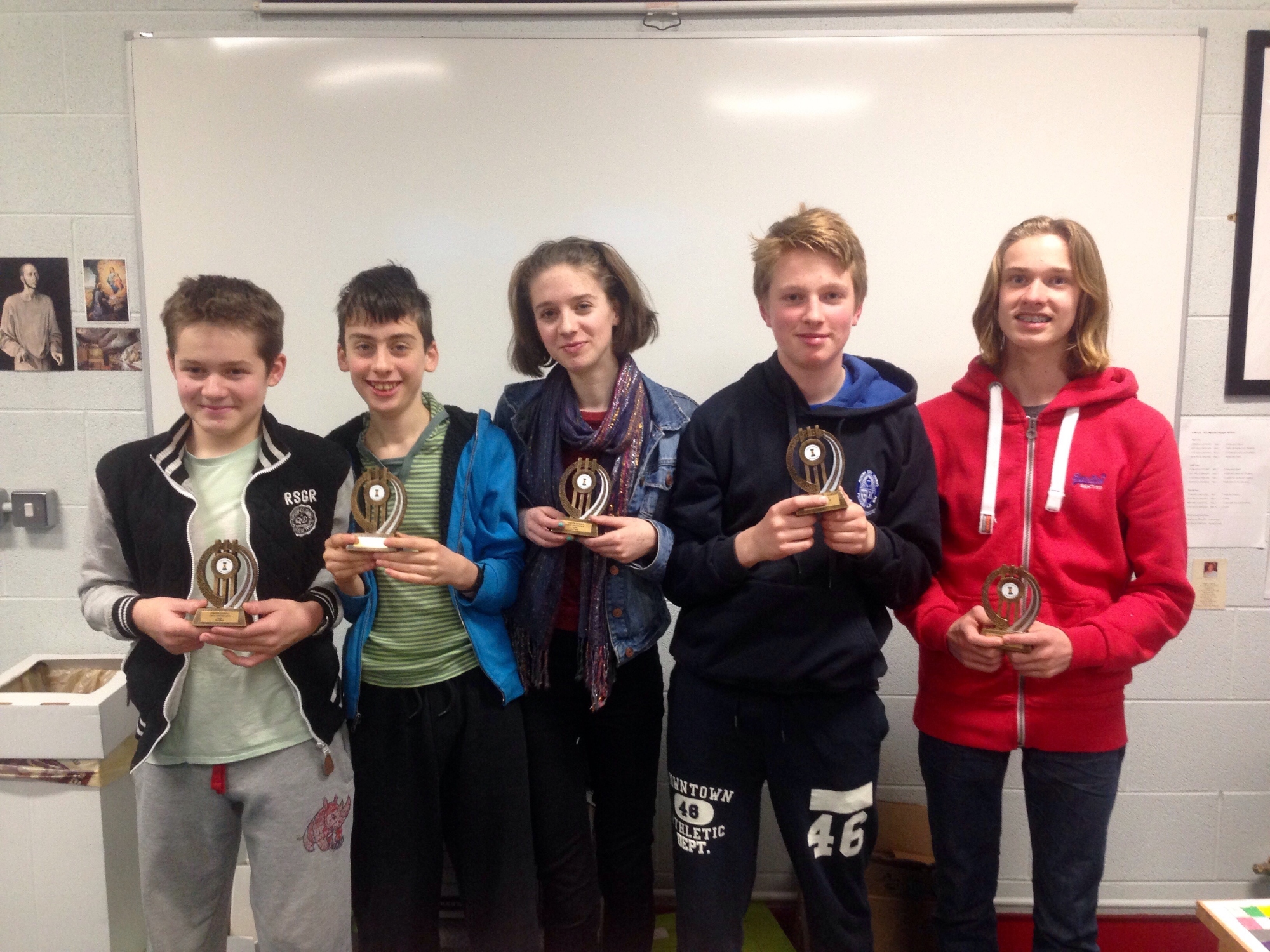 Special mention to Tom on a perfect score of 6/6 on board 1, no mean feat in any chess tournament.