Transition Year Student Enterprise Awards
Three Teams go forward for County Finals on 10 March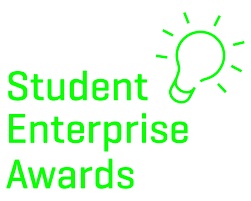 The Senior Hall was filled with 21 exhibition stands today as alumni Jack Kirwan of Sprout & Co., Jill L'Estrange of L'Estrange Designs, Kevin Cassidy, Co-Founder of 100minds and Joseph Keating from the Student Enterprise Awards Scheme came to the College to select the teams to go forward for the County Finals on 10 March in the Royal Marine Hotel, Dun Laoghaire. It wasn't easy but, after much deliberation, the following Teams were selected to represent St Andrew's College in the next round:
ITSACALENDER
Choc-o-Lait
EmbroidMe
Well done to everyone who took part - according to the judges the standard of this year's exhibits was very high which made their job very difficult.
For a Gallery of photographs from the day please click here.