St Andrew's College lunch to honour three Rugby Stars
Friday 5 February, Wanderers FC, Merrion Road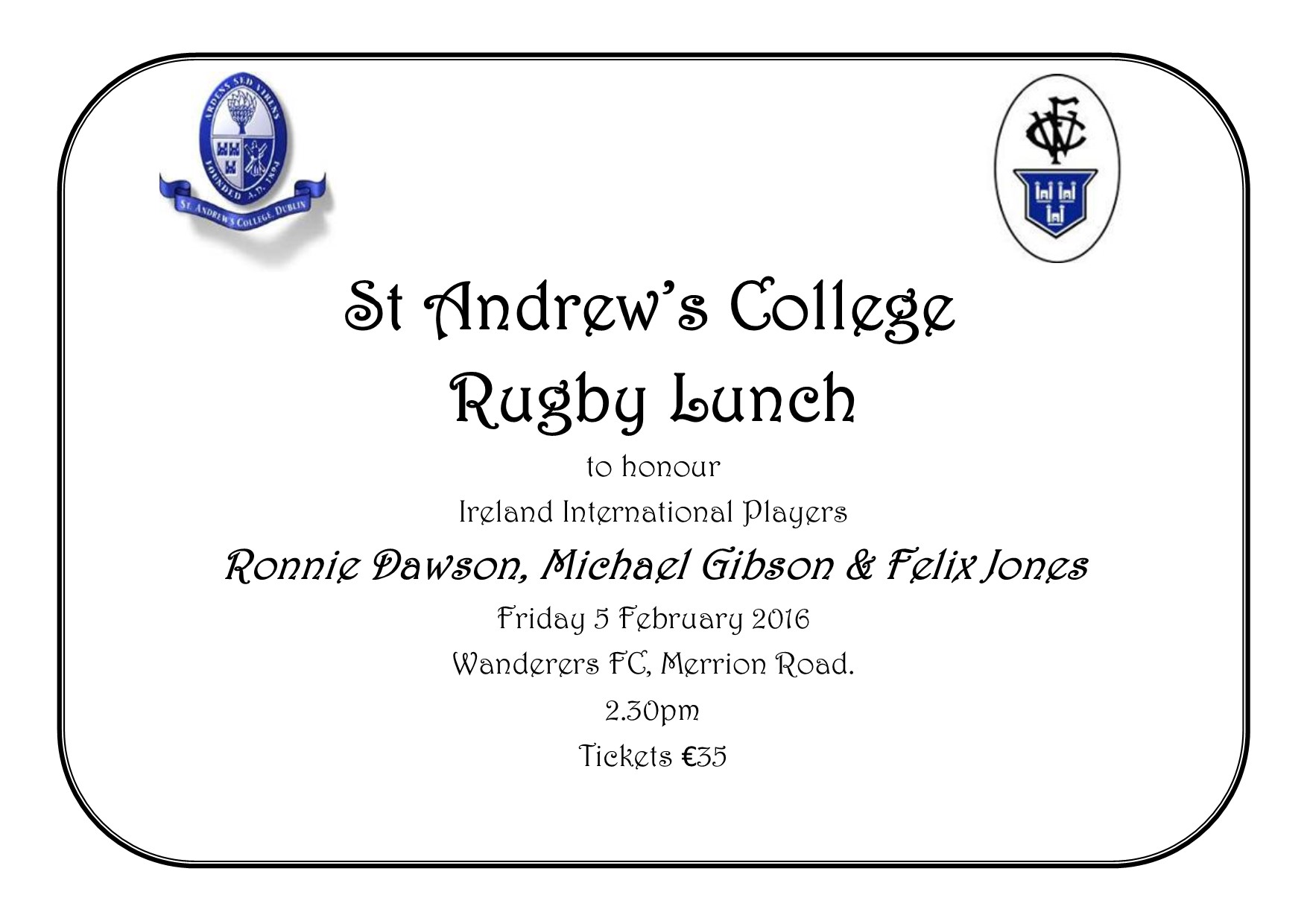 On Friday 5 February at 2.30pm in Wanderers Rugby Club (Merrion Road) St Andrew's College Alumni are holding a lunch to honour three former pupils who played rugby for Ireland:
Ronnie Dawson (Class of 1950) - The Lions, Ireland, Leinster, The Barbarians and Wanderers
Michael Gibson (Class of 1971) - Ireland, The Barbarians, Leinster, Lansdowne and London Irish
Felix Jones (Class of 2005) - Ireland, Munster and Seapoint
After lunch Sunday Times Rugby Correspondent, Peter O'Reilly, will chat to Ronnie, Michael and Felix about their rugby days.
Tickets are €35 per person and are available from Sally Walker at the College (Tel: 01 288 2785).
Former SAC Rugby Coach Tony Ward gave the event a mention in his column this week.