From Booterstown to Calais
St Andrew's Community pull together for the Syrian Refugees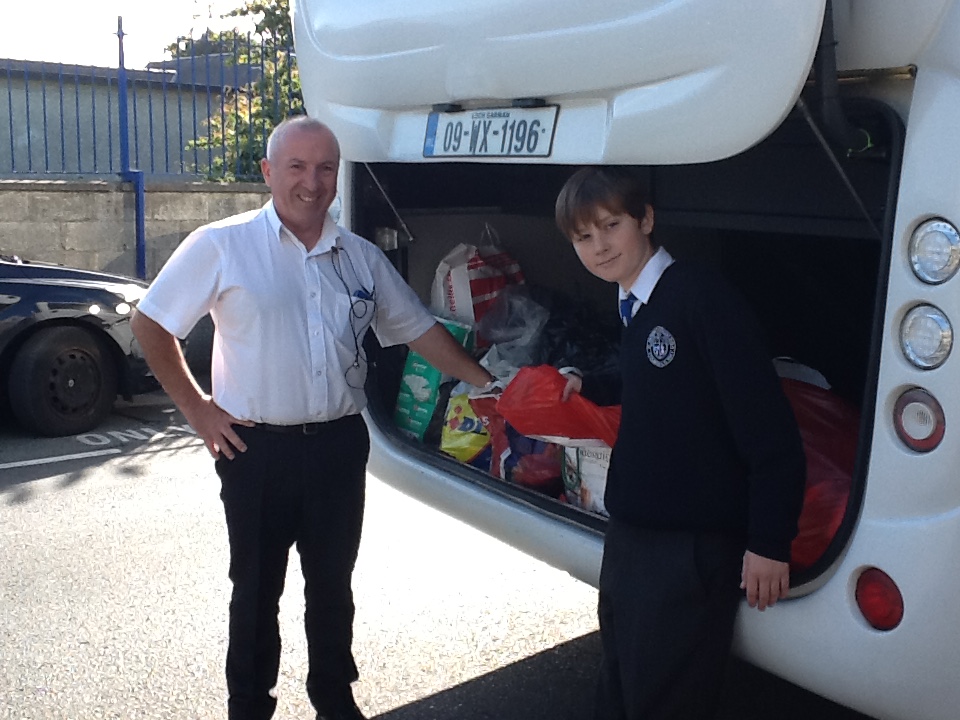 A massive thank you to everyone from the St Andrew's Community who donated clothing, bedding, candles and toiletries to the Calais Refugee Appeal and Goal for the Syrian Refugees. Dozens of bags crammed full of useful items were collected by Jennie King from Calais in October to be taken directly to Calais and by coach driver Will from our bus company, Premier Line Coaches, who gave up his time and services for nothing to deliver items to Goal. Brilliant work everyone – a fantastic joint effort!
Pictured above: Will from Premier Line Coaches and Louis Kelly
Click on Gallery for more photos.