Basketball News
All-Ireland B Champions at U19 Boys' Basketball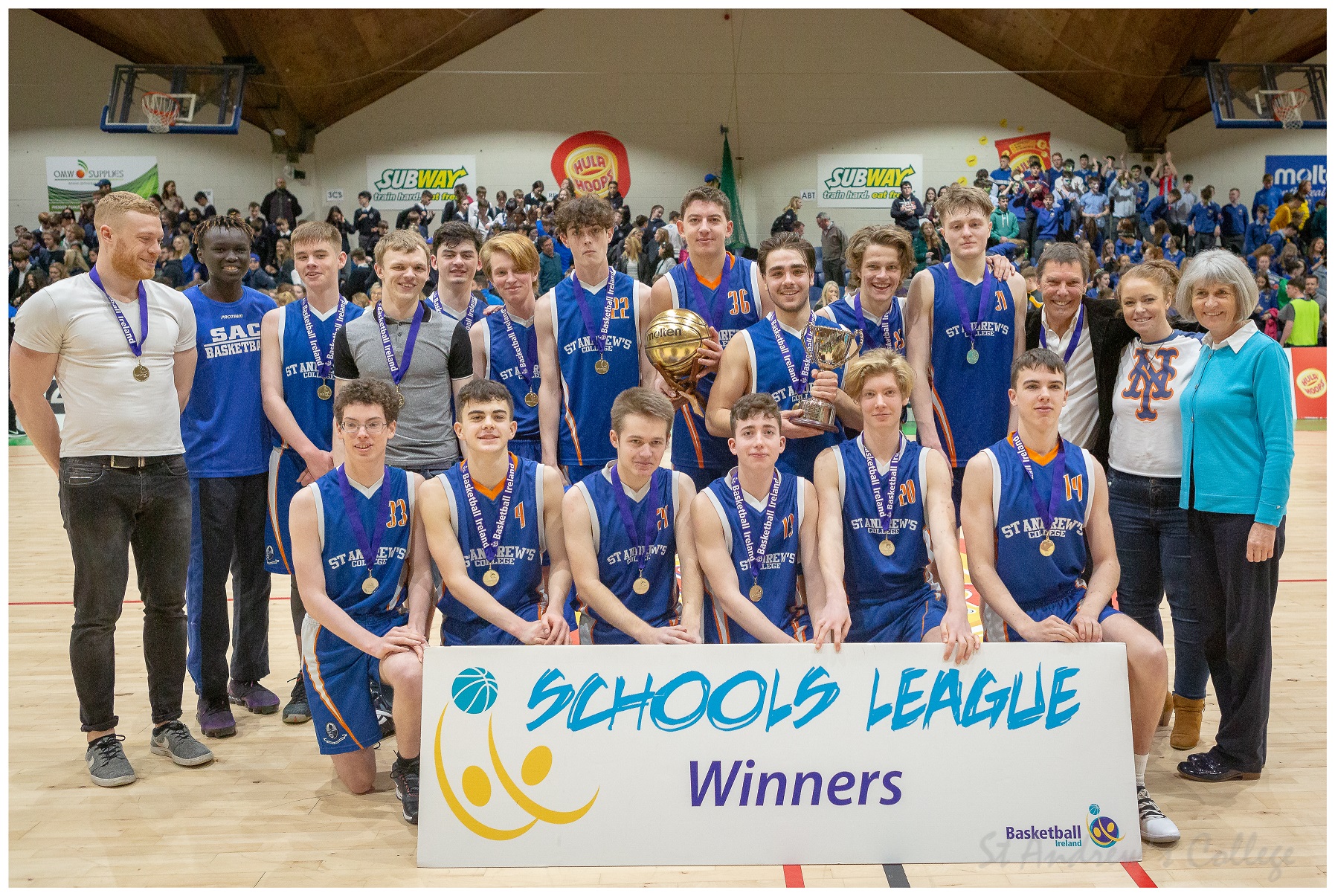 Congratulations to the St Andrew's College U19 Basketball Team who are the 2019 All-Ireland Basketball Senior League champions having beaten Coláiste Ide agus Iosef 59:49 at the National Basketball Arena in Tallaght on Tuesday 26 February.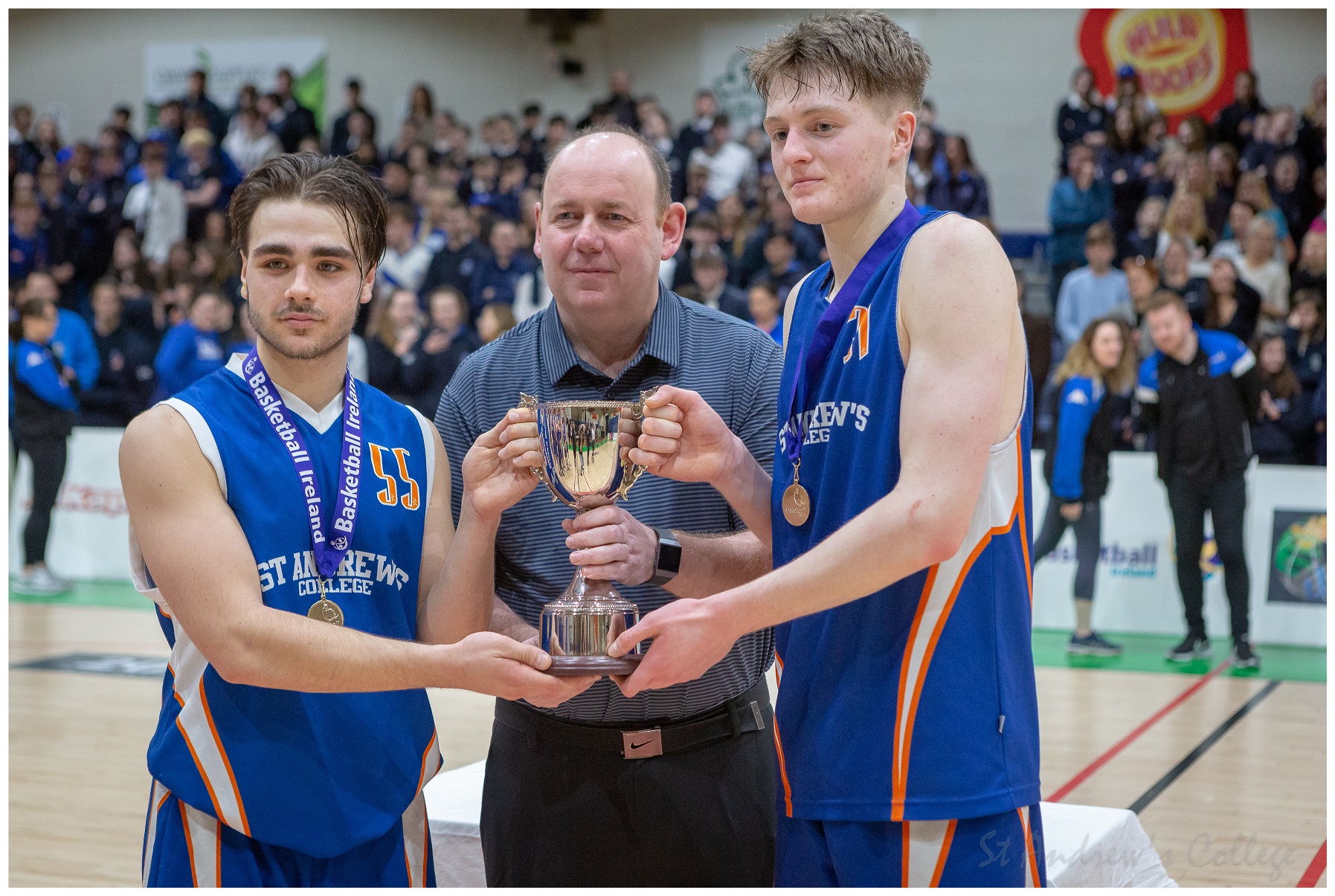 Well done to the entire squad and their coaching team. This is a fantastic achievement and we are very proud of them all! (Click here for photos taken at the Final).
"Today was monumental. We achieved something today that we've been working towards for 27 years: a national title.
The boys should feel incredibly proud of the effort, determination and perseverance they've shown in their pursuit of this title. This title was won because of the hours of work and dedication that preceded it. This title was won by each of the 15 boys that sat on today's bench, regardless of whether they got into the game, or felt they played to the best of their ability when on the court. It takes a team to win a title, not one, two, or even five, but every player who put time into making their teammates better at early morning shoot-arounds, late afternoons, or Saturday mornings."
Conan Doyle, Basketball Coach