Girls' Basketball
Update from Coach Gillian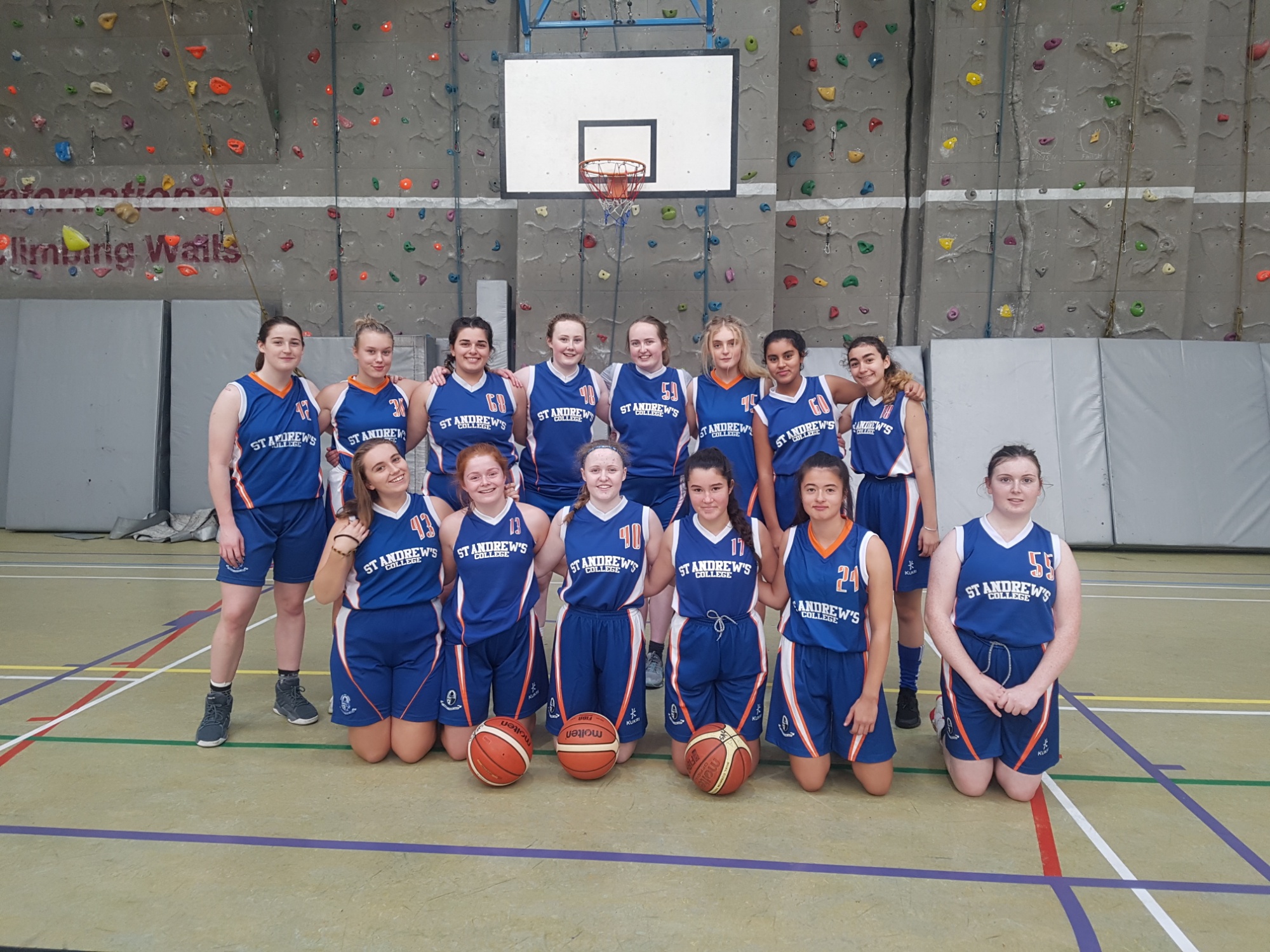 Congratulations to our Under-19 Girls' Basketball team who have reached the Quarter Finals of the All-Ireland Schools Cup beating a tough team from Larkin Community College.
We led for the entire game until Larkin drew level with us heading into the last three minutes. We managed to secure the win with two minutes to go with great efforts from the team. A massive outside shot brought us up three points followed by two more baskets to bring the lead to seven points. Transition Year student Frida Alfvag was named Most Valuable Player.
Well done to all the team members - a great effort and result.
We will play Mercy College Sligo after the the half term break. We should be given a home advantage but that has yet to be determined.
Today, 18 October, we have an Under-16 game against Rathdown at 4.30pm so there is no training after school for First and Second Year girls.
On Friday 19 October we have matches at St Columba's College. The Under-16 girls will play first at 3.45pm, followed by the Under-19s at 4.45pm.