Boys' Interprovincial Hockey
Leinster Under-16s win Tournament in Cork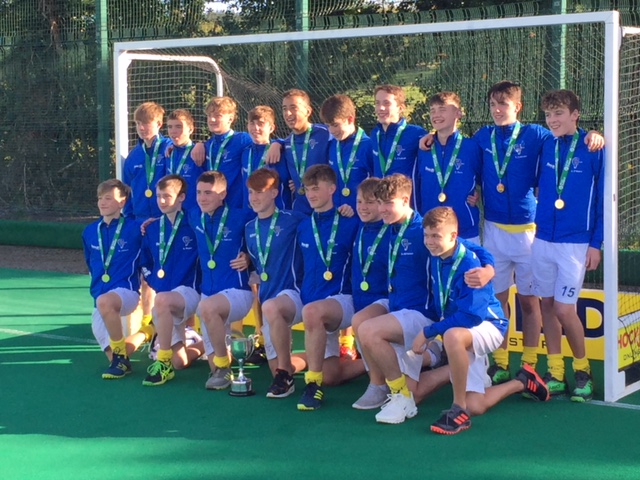 The Leinster Under-16 Boys' Hockey Team won the Interprovincial Tournament in Garryduff in Cork over the weekend of 14 to 16 September with five St Andrew's boys on the team:-
Matthew Johnson
Callum Hewat
Rhys Armah-Kwantreng
Theo Kohlmann
Daniel Wann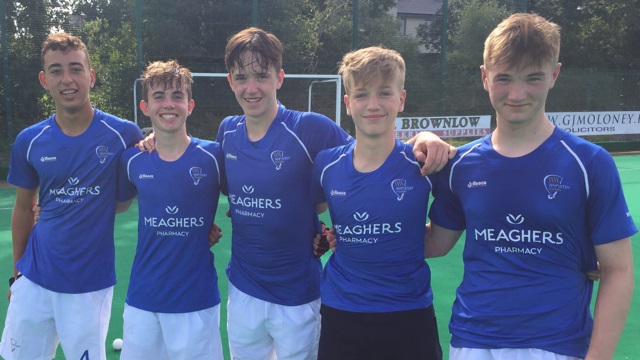 The Leinster team played their tournament opener against Munster on Friday morning with the host side 2-1 up at half-time with Daniel Wann scoring Leinster's only goal of the first half. Second half goals from Ben McTiernan and our own Callum Hewat swung the game Leinster's way.
Their Saturday morning match was against Ulster, ending with a 4:1 shoot-out win to Ulster (full time score 1-1). Leinster followed up with a 1-0 win on Saturday afternoon against Munster, moving them into an overnight lead on seven points with Ulster on five overnight but with a game extra to be played.
On Sunday, Ulster went back in front with a hard-fought 1-0 win over Munster setting up a thrilling final game with Leinster needing a win over Ulster.
In the afternoon final, Leinster got off to a great start with a goal in the first ten minutes and St Andrew's student Daniel Wann scored the second goal to give Leinster a 2-0 lead.
Ulster scored a goal before the break and but Leinster held on for a 2-1 win and the victory.
Congratulations to the following players who were on the runner-up Under-18 team:
Gavin Gleeson
Jamie Pullen
Roan Kennedy
Ryan Spencer
Riley Marchant
Sam Walker
Cian Murphy