Girls' Hockey
Senior Girls through to Quarter Finals of the Cup

The Senior Girls beat Loreto Beaufort 4-1 on 1v1's (1-1 after normal time) in their second round cup match yesterday afternoon, Thursday 18 January.
It was always going to be a close game. Beaufort had beaten us at the beginning of the season and we reversed the result in a re-match in November. St Andrew's had a dream start, with Annie Lord scoring in the first minute and continued to press Beaufort back into their defence for much of the game. Unfortunately despite all the pressure, we couldn't find the net. Thirty seconds from the end, some weak defending led to Beaufort's third corner of the game. They equalised on the buzzer, leading to the 1v1 penalties. Kate Orr (Captain), Katie Jane Marshall, Amy Elliott and Rachel Diggin all scored with confidence and, in our goal, Iseult Cambay saved three of Beaufort's efforts, resulting in a 4-1 win for St Andrew's. Relief all round as we continue into the Quarter Finals. Our opposition is currently unknown but the game has to be played by 3 February.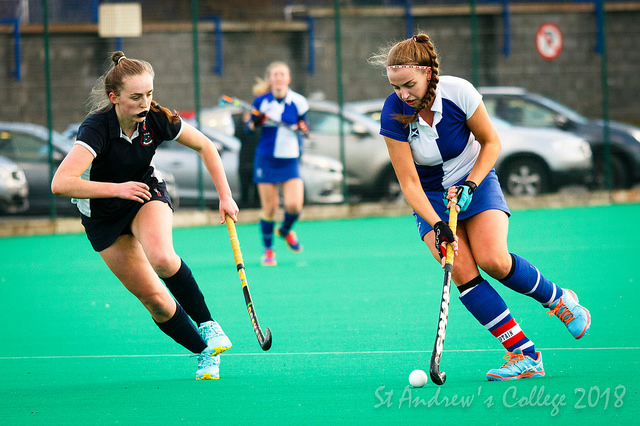 For some photographs of the match please click here.