Sixth Year Form Football Final
And the winners are ....................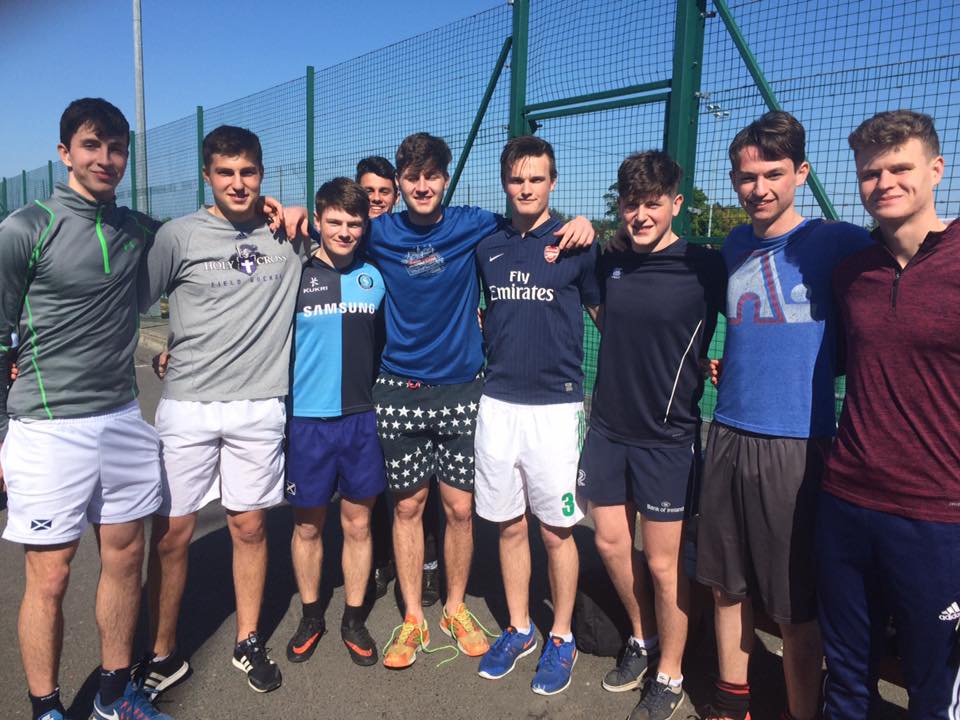 On a bright and breezy Thursday afternoon the finals of the Sixth Year Form Football Tournament took place in front of a large crowd of cheering classmates. This year it was 6S (Mr Shevlin's form) who triumphed with a two : nil victory over their friends in 6T (Ms Teehan's form). Well done Team 6S and congratulations to Adam McCoy Smith (6HN) who was named as this year's Player of the Tournament.
The rest of the year finals will take place over the coming weeks.