Celebrating Earth Day
Out and about in the sunshine!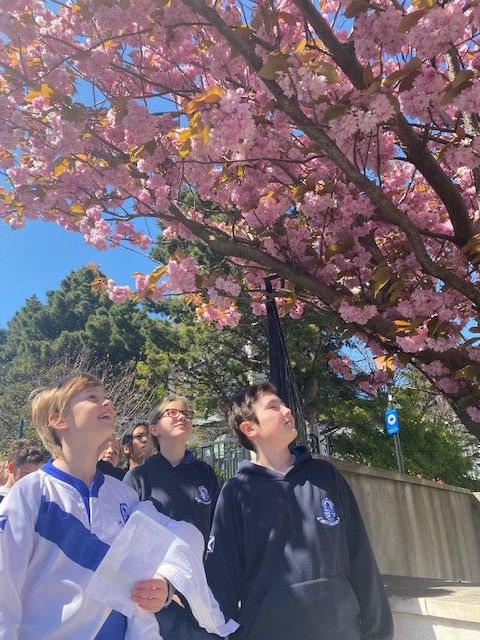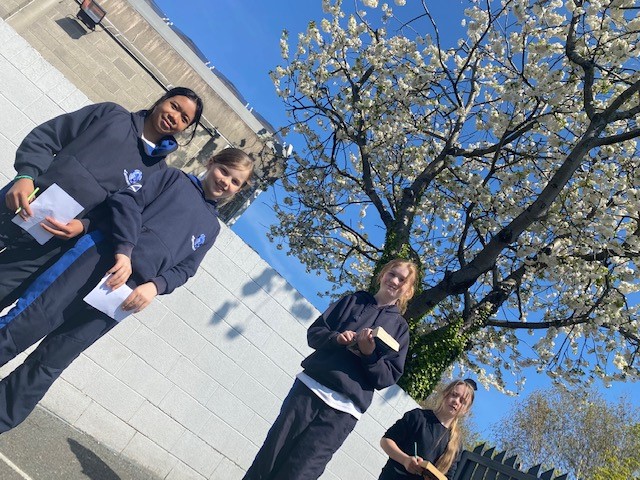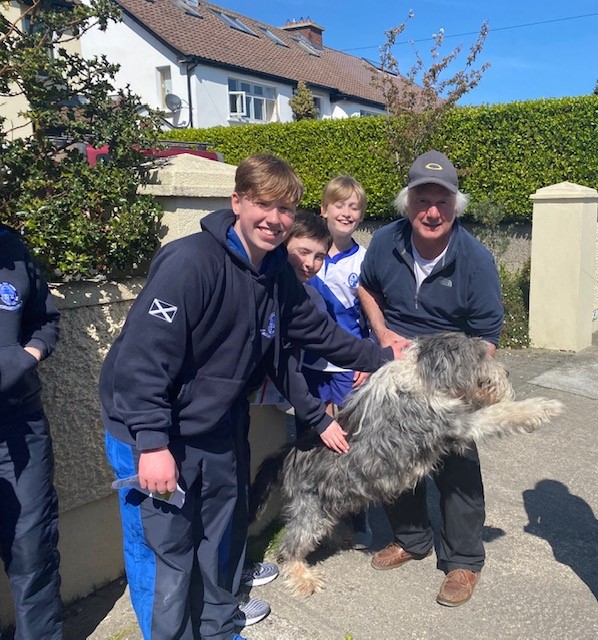 Earth Day Fun in the Sun!
Earth Day is celebrated on 22 April every year all around the globe. This day is all about raising awareness of climate change. It also aims to encourage us all to make good choices in our behaviour to help protect the environment.
In SACJS the Green Team really wanted everyone to get involved and take meaningful action. There are countless ways we can help the environment; even if we do one small thing it can have a huge impact! For example, you can reduce the amount of plastic by using reusable containers and bottles instead, or maybe take your food waste to produce compost and grow your own plants. We should also try to conserve energy and switch off devices when they're not being used, we might eat less meat as well, as meat production involves a lot of clearing of land to farm animals and to grow their food supply. If you take any of these actions it will play a huge part in protecting the environment.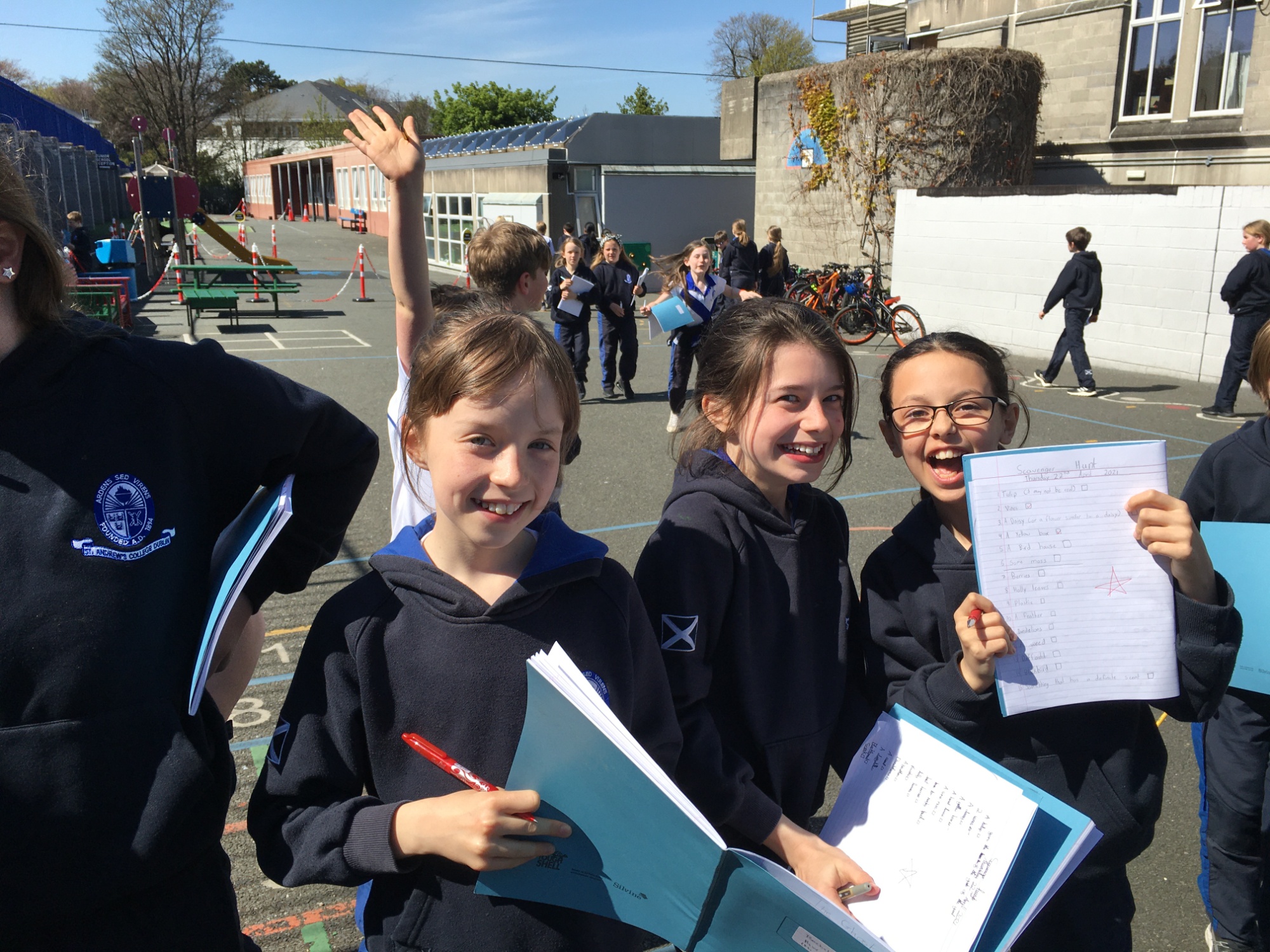 This Earth Day, SACJS Green Team organised a few activities to encourage everyone to appreciate nature and think about how to make environmentally-friendly decisions. All classes participated in a "Nature Scavenger Hunt."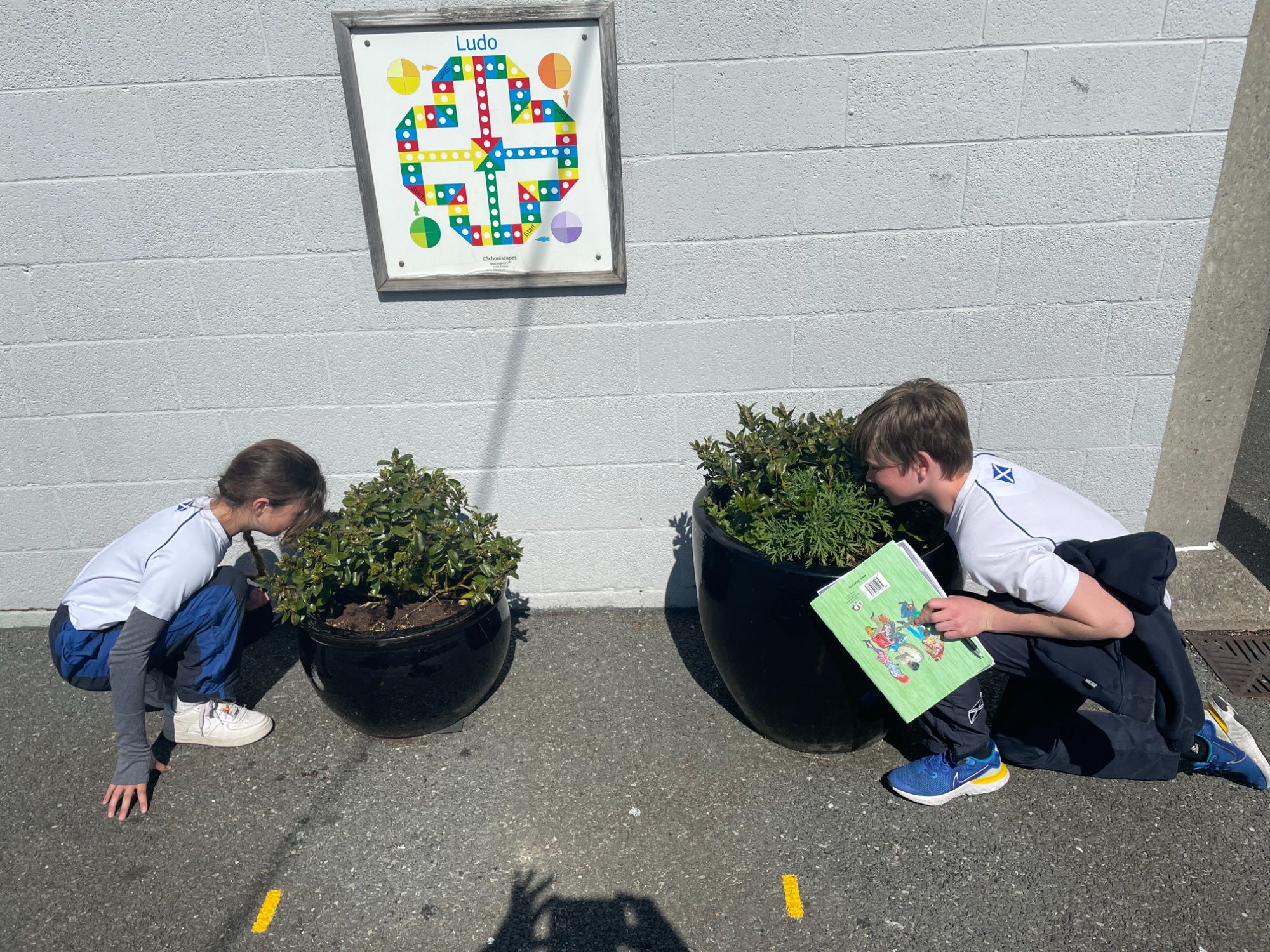 Right from K1 all the way up to P6 each class spent a certain amount of time looking around the yard and the pitches looking for several items, relating to nature, on a list that we had prepared. Everyone enjoyed this activity in the fresh air, while exploring the nature surrounding our school.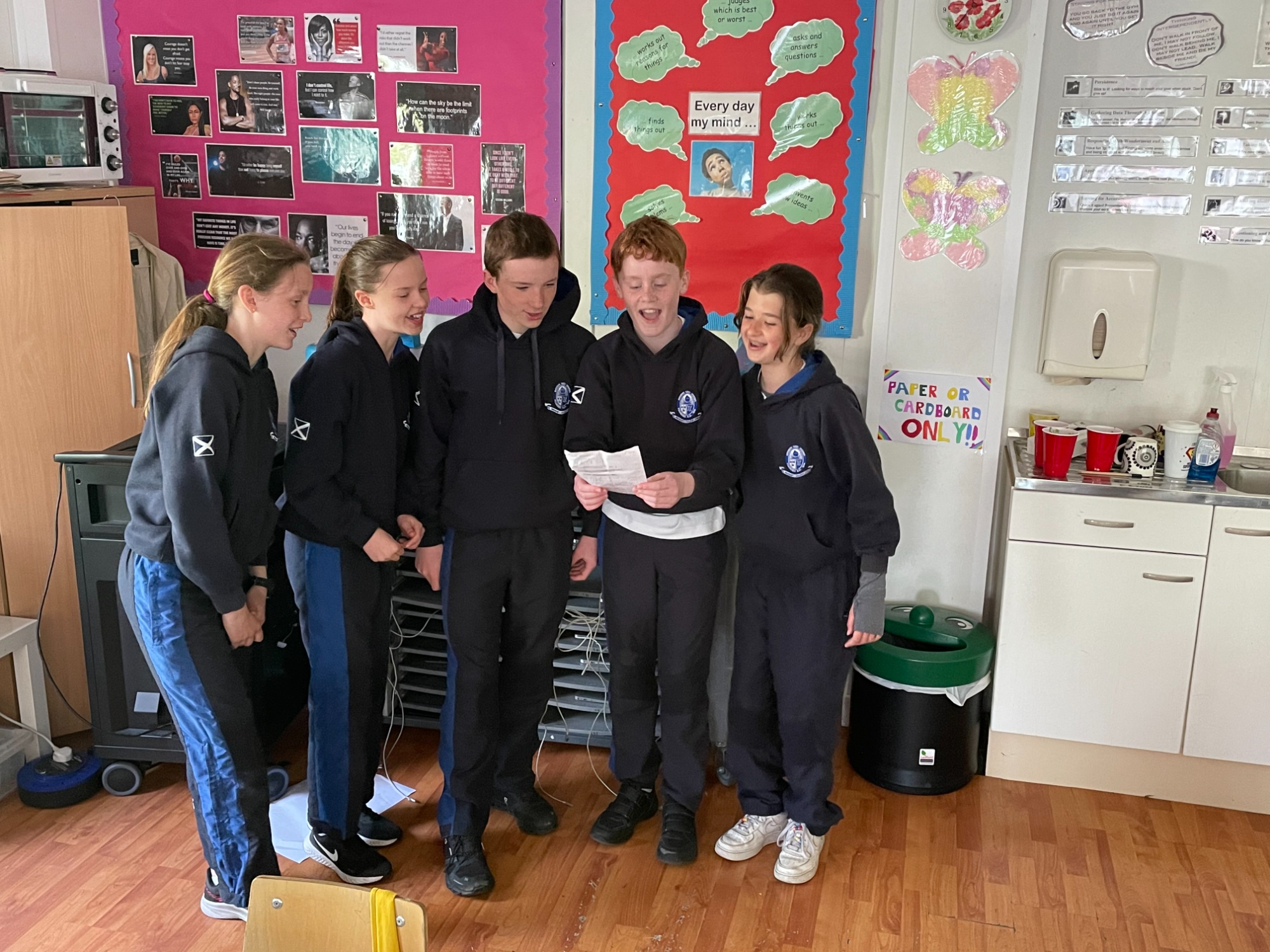 While this task was happening, the P6 Green Team members went around the school for an environmental inspection of all the classrooms. Every year group did extremely well and the Green Team were very pleased with all the results. We looked for signs that recycling, reducing and reusing were working well in each room.
A big well done to P2 for coming out on top and winning the Green Team competition!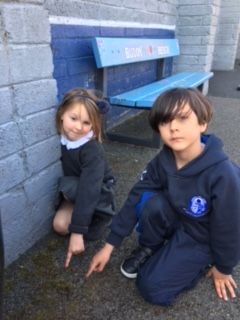 Thanks to everyone for participating in Earth Day and remember;
Let's all help save our planet!
Report by P6 students Anna and Sophie G
Click here to see lots more fabulous pics!