SACJS Green Team News
Whole School Seed Sowing Exercise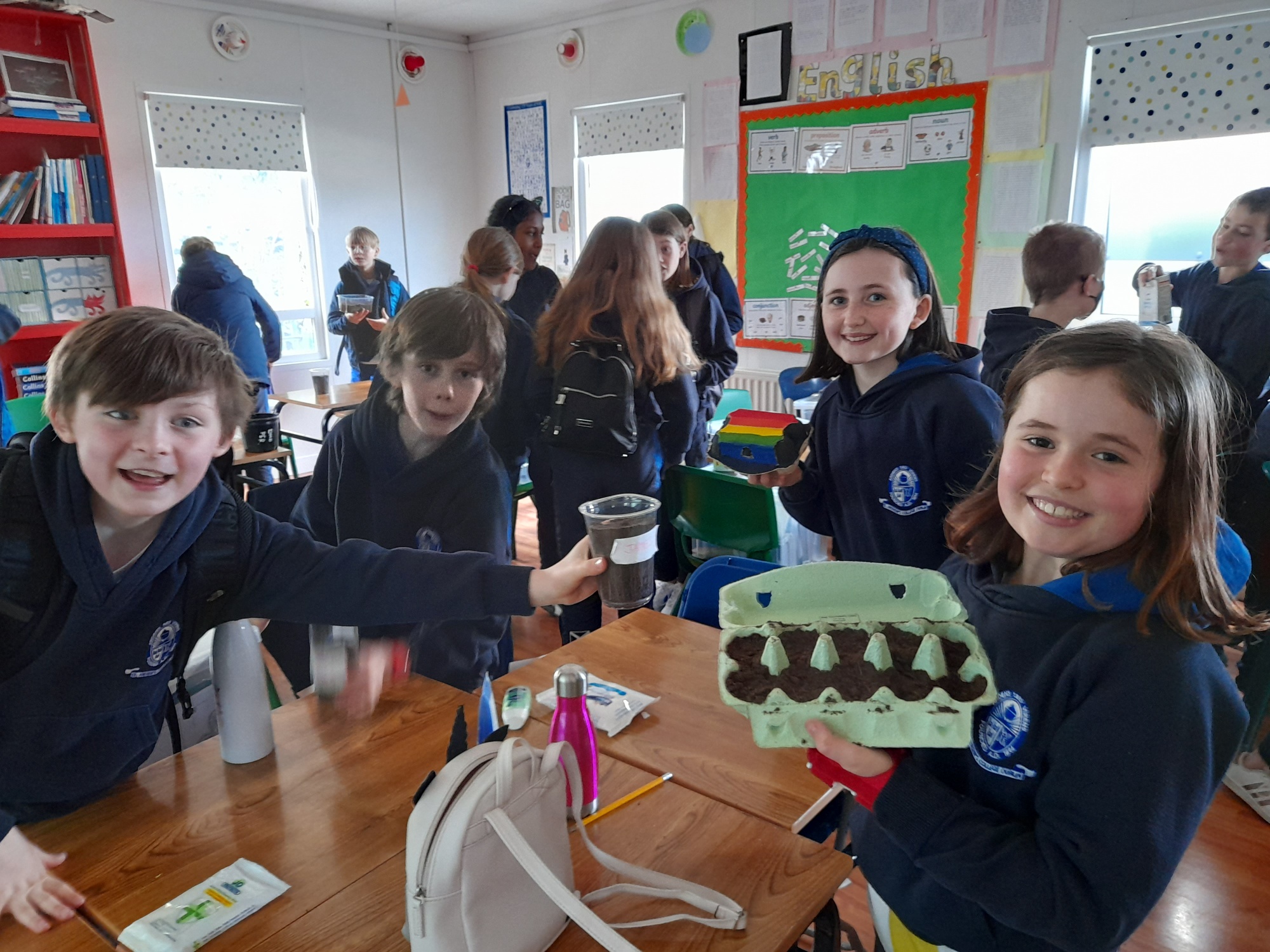 The SACJS Green Team continued their great work this week, organising a whole school seed-sowing project, aimed to encourage everyone to try growing their own vegetables and herbs at home.
GOOD "GREEN" REASONS FOR ENCOURAGING THIS -
No food miles, so no nasty emissions.
Plants absorb carbon – so helps combat climate change!!
Food is tastier as it is so fresh!
Crops needs no preservatives.
Vegetables and herbs are good for your health!!
WHAT HAPPENED?
The sun shone down on the SAC Garden as each class took their turn to plant different seeds in individual recycled containers they brought from home. Everyone filled their pots with compost, sowed and watered their radish or lettuce seeds and took them home to care for and grow over the Easter holidays.
P3 planted 'Lettuce Lolla Rossa' – which take 6-7 weeks to harvest.
P4 and P5 are growing 'Radish Escala' and P6 'Radish Viola'. The radishes should be ready to eat in just 3-4 weeks!!
P1 & P2 grew cress seeds in their pots – which will be ready to sprinkle on their salad in only 2-3 weeks!
K1 & K2 will grow their cress after Easter, when the activity fits in really nicely with their upcoming classwork.
Hopefully all our children will have fun growing the veg they planted and maybe a good few will get the growing bug and try out some more planting over Easter?
The Green Team are also running a Competition alongside this activity. The Reps produced a great Flipgrid video for the rest of the school and want EVERY STUDENT to record a follow-up response to share how well their veg is growing. To encourage participation, the class with the most responses will win a prize!
Well done to everyone for taking part – and thanks to the SACJS Green Team for organising this fun event!!