Ireland Reads!
Get reading on Thursday 25 February!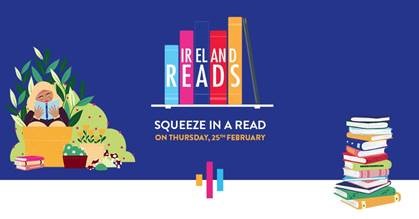 The Junior School is delighted to support the Ireland Reads initiative with our community. We can't wait to spend a day reading and there will be an exciting House competition to support reading too!
The aim is to get everyone to pledge to 'squeeze in a read' on 25 February, Ireland Reads Day – whether that's reading a book, a newspaper, a comic – whatever works.
Please visit the Ireland Reads website, where you can:
Let them know how long you're going to read for on Ireland Reads Day, 25 February. They will send you a reminder closer to the day.
Get some reading inspiration – simply enter the type of book you like best, how long you have available to read each day and the website will suggest a book and tell you how long it will take to read it.
All over the country, libraries and partners will be holding events and activities online in support of Ireland Reads. Check the Ireland Reads website or on your local library website.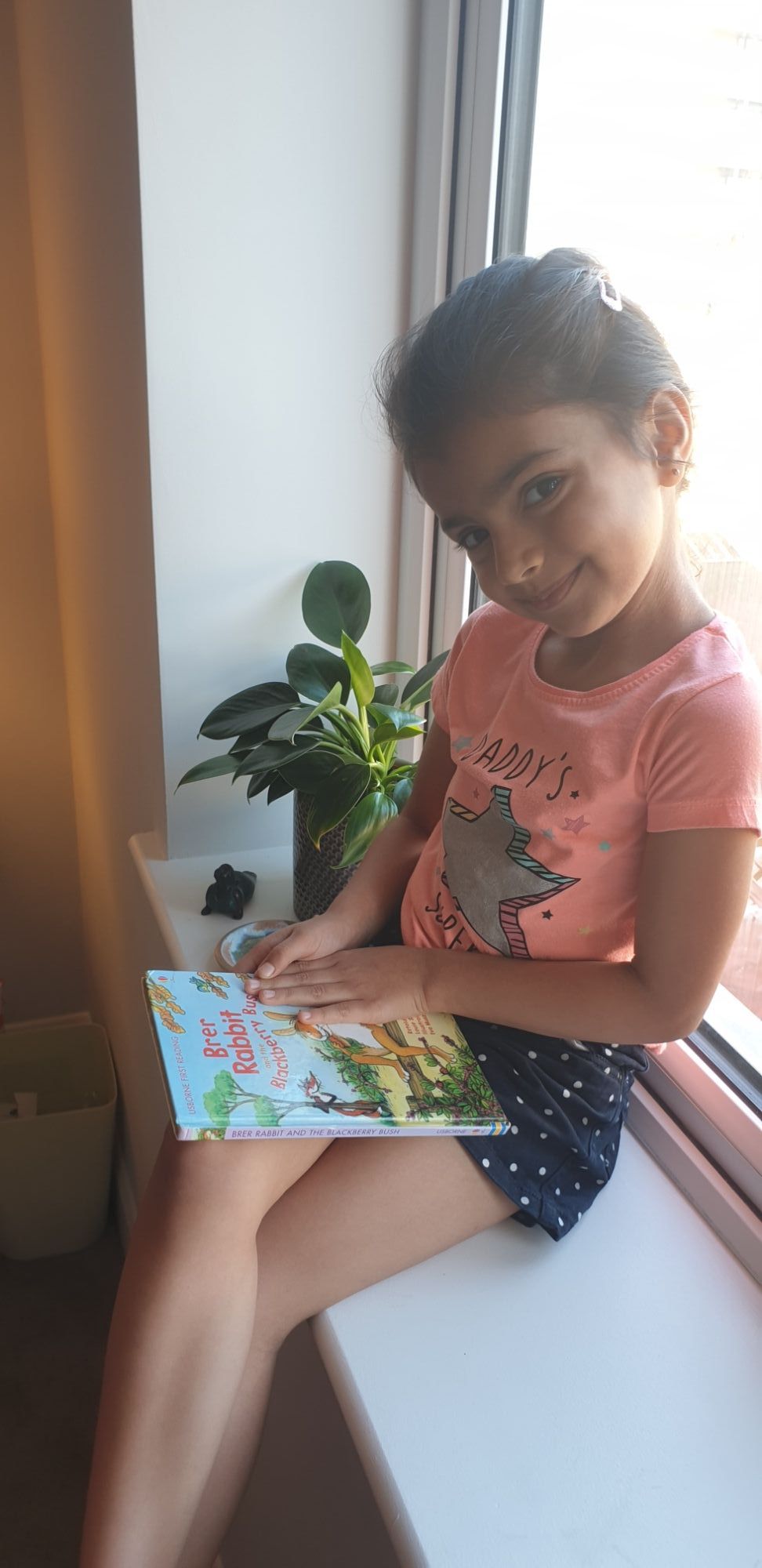 Here is Riana from K1 reading her favourite book, Brer Rabbit and the Blackberry Bush. It was fun to read sitting by the window.