Latest News from P1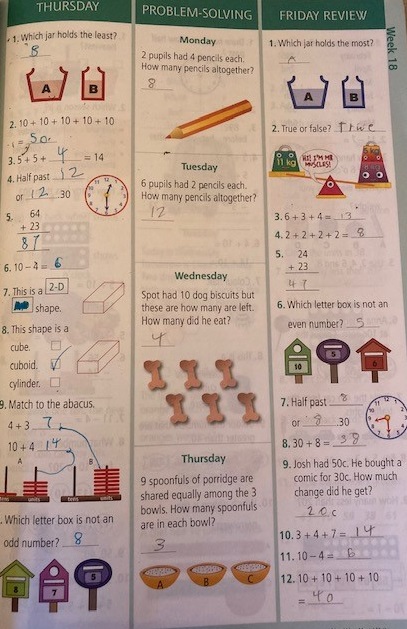 In P1 this week we are all very engaged in our online learning, we all understand about online etiquette and Miss O'Brien thinks we are all fantastic.
In maths we wake up our brains with a quick round of mental maths questions. We have also been working on subtraction this week and we are now using our skills to solve word problems.
To celebrate St Brigid's day we read the story, answered some questions and coloured the cloak.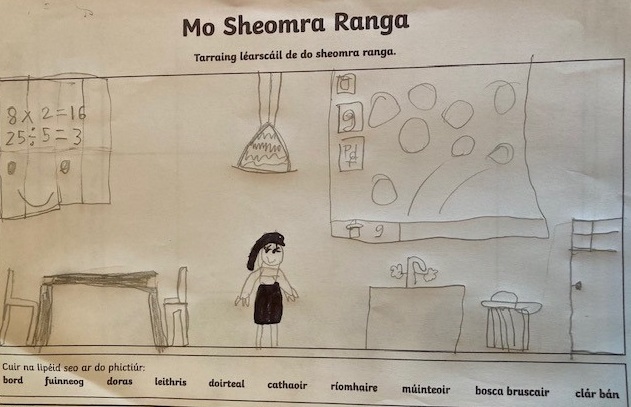 In Irish we are getting very good at reading our Leigh sa Bhaile and are trying to retain some of our vocabulary.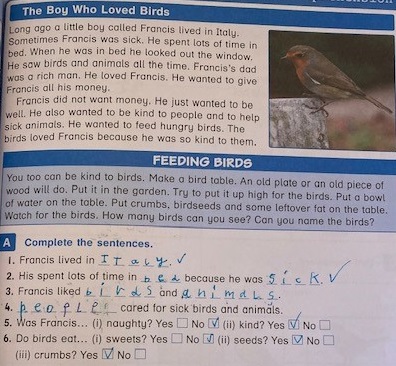 In SPHE we have been talk about what having respect for others and yourself means and what sort of behaviour is not respectful.
We are enjoying our learning but missing our friends!