Super Stars and Friday Assembly!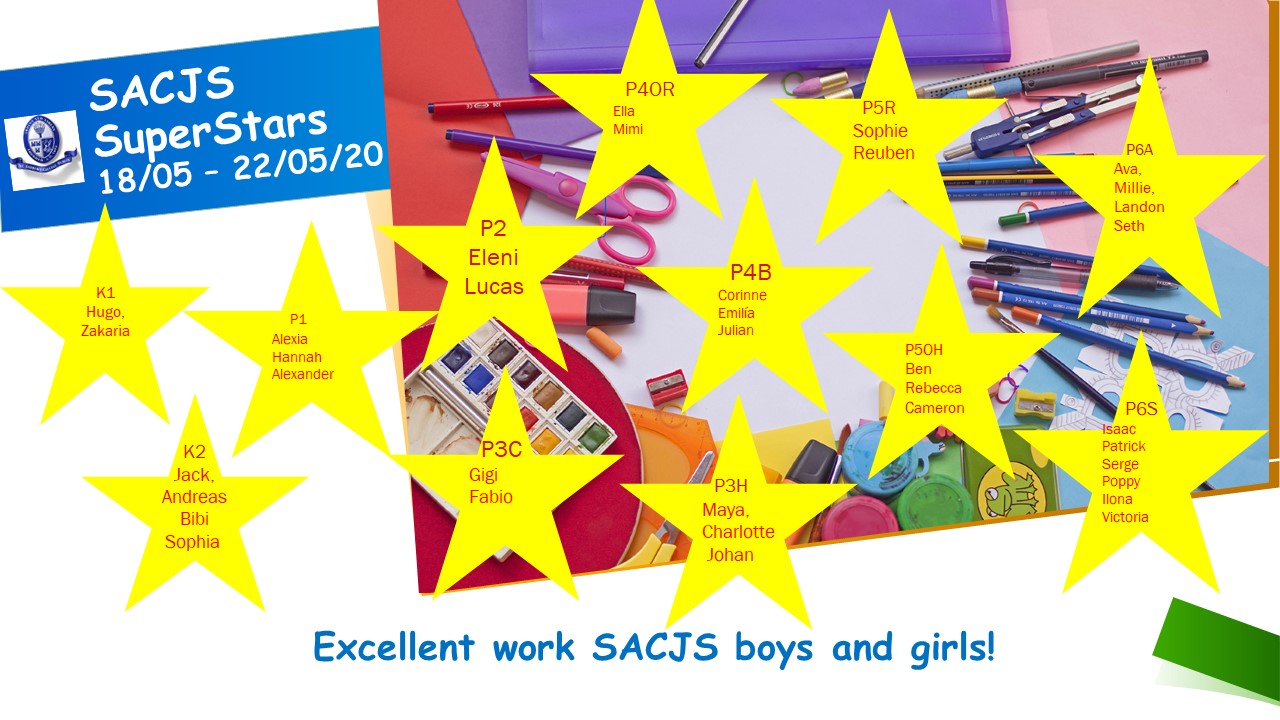 An end to another brilliant week of learning and laughter at SACJS! Click here for our SuperStar learners and Friday Assembly.
A super House challenge has been set for the last week of term the SACJS Breakfast Club and you can see more information on it on the Flipgrid.