World Earth Day
A letter from Mr Potterton
Wednesday 22 April 2020 is World Earth Day and Mr Potterton from the Junior School has written us a letter:
Hi Everyone,
Today is World Earth Day. For those of you who would like to take a trip a little further away, astronomy offers you that opportunity. Astronomy is a great hobby allowing you to look at some of nature's most distant sights.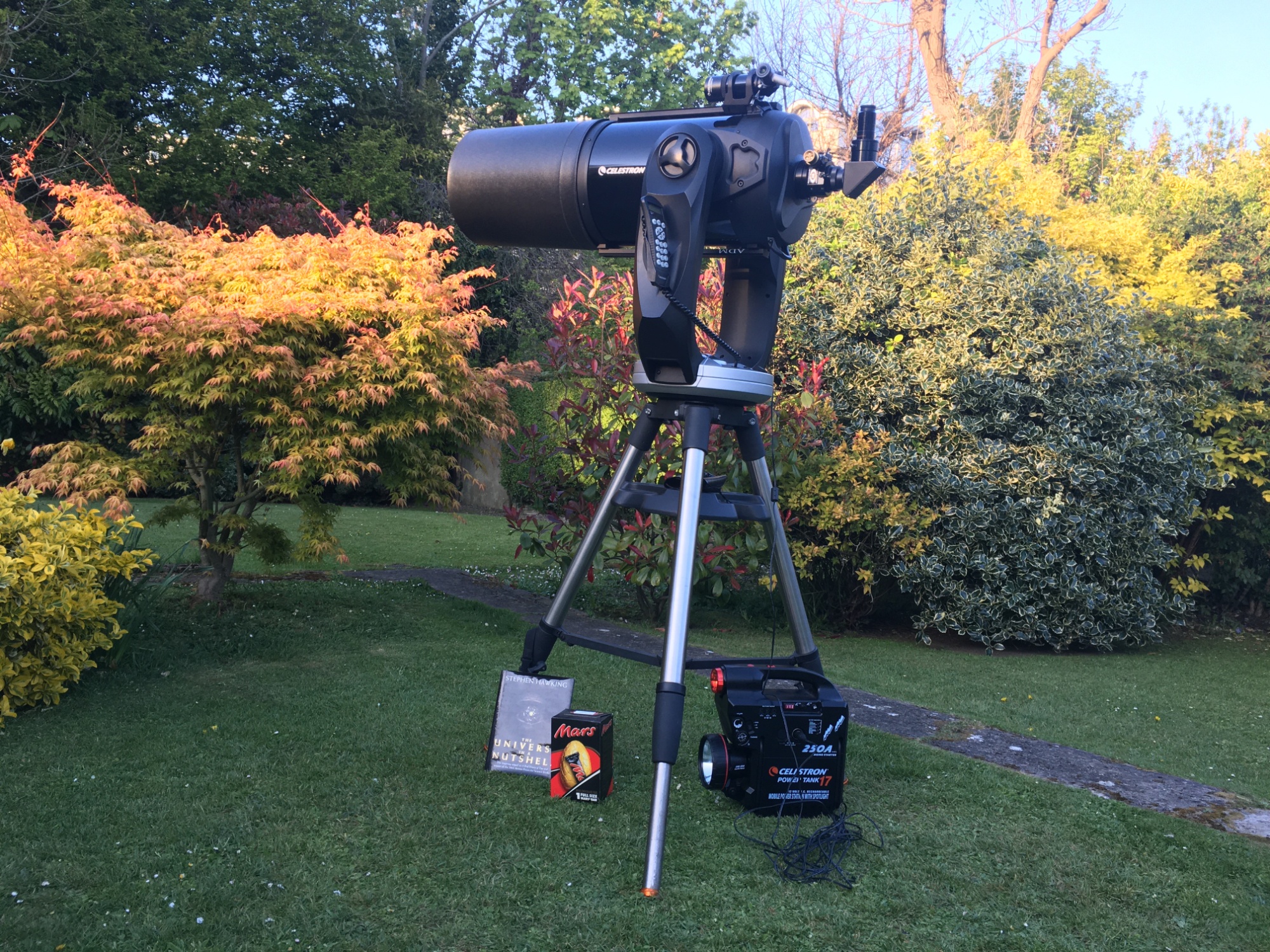 This telescope is the same age as the people in P6. Since I bought it, I have seen many interesting sights: planets, moons and galaxies. The great thing with this telescope is that it can identify 40,000 different objects in the night sky.
For those of you who don't own a telescope, there are wonderful things to look at on the internet.
Anyone interested in astronomy should take a look at the Messier List of objects which contains some of the most visually striking objects in the night sky.
There are videos online such those on YouTube which will let you see fantastic sights for yourself.
The book shown in the photograph is Stephen Hawking's "The Universe in a Nutshell". The box beside the book is a Mars Easter egg to keep hunger away! The 'torch' is not a torch, it is a 'power pack' for the telescope.
It would be great if some of you decided to look at some of the Messier objects.
My pick would be Messier(M31), the Andromeda Galaxy. M31 is the most distant object visible to the unaided eye for those with good eyesight!
'Clear skies' is how astronomers close their letters to each other. You don't need clear skies you just need access to a computer and your imagination.
Best wishes to you all - Stay at home, keep washing your hands and stay safe.
Mr. P. 🔭