Science Week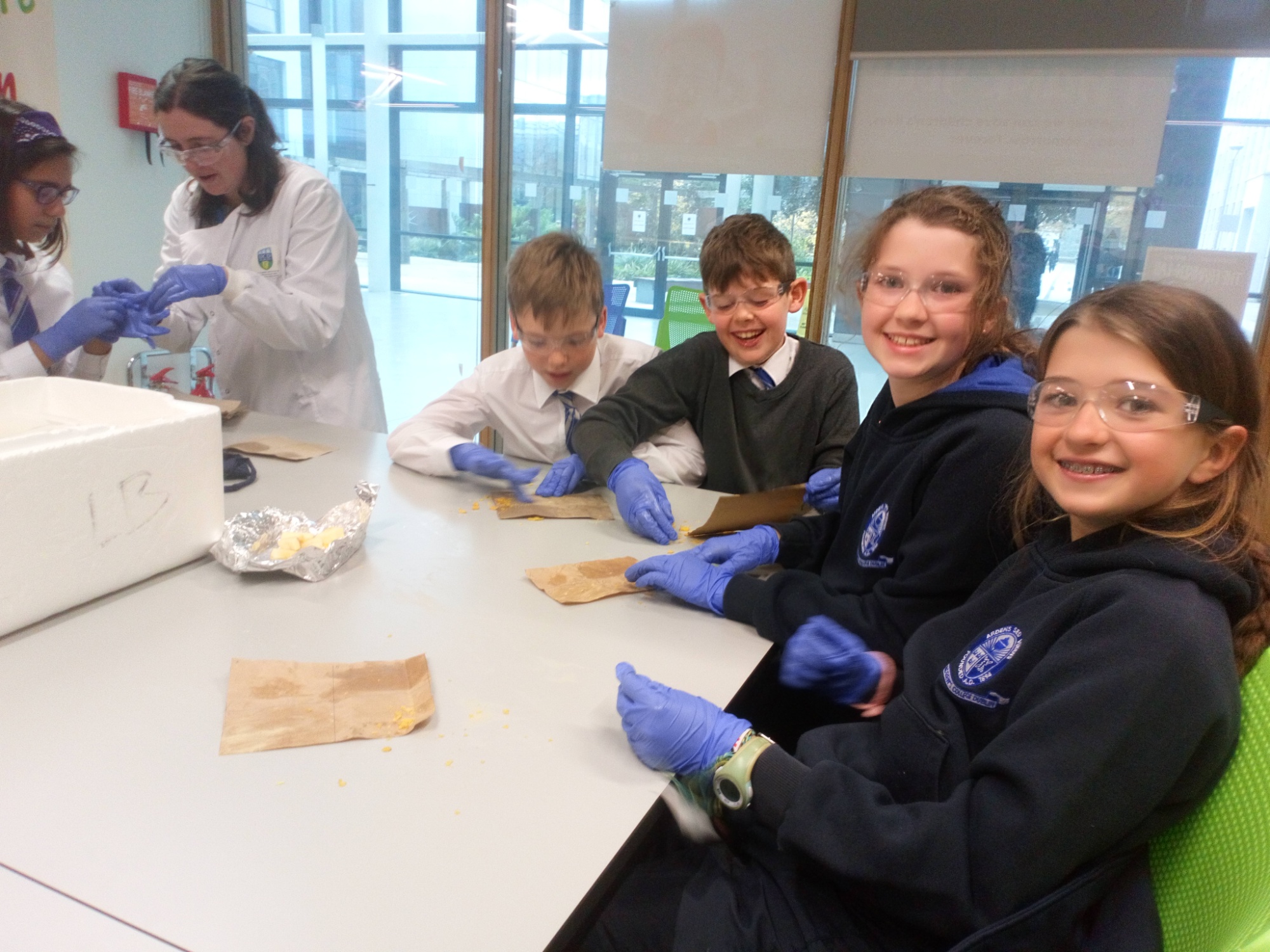 In the Junior School, we kick started Science Week with the P5R children going to UCD on Tuesday to take part in some wonderful experiments relating to food.
Thank you to parent Lorraine Brennan for arranging such a great trip for us.
Click here for some more photographs of the trip.