Annual Remembrance Ceremony
New Commemoration Plaque for St Andrew's College
Our Annual Remembrance Ceremony took place on 11 November. Ms. Nicola Carter, History Co-ordinator unveiled a plaque to commemorate three St Andrew's men who died in World War I and were missing from the main Roll of Honour Board.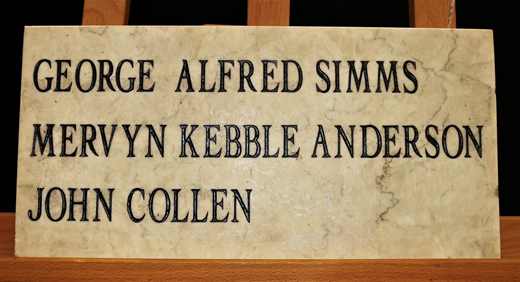 The plaque was organised with the help of Mr. John Ingram.
Lt. Alfred George Simms - Connaught Rangers died 30th December 1917.
Lt. Mervyn Kebble Anderson, Royal Irish Regiment died 11 May 1915.
Lt John Collen, Royal Munster Fusiliers, died 25 October 1916.
We will remember them.