Reel Life Science Video Competition
Entry Deadline: 23 October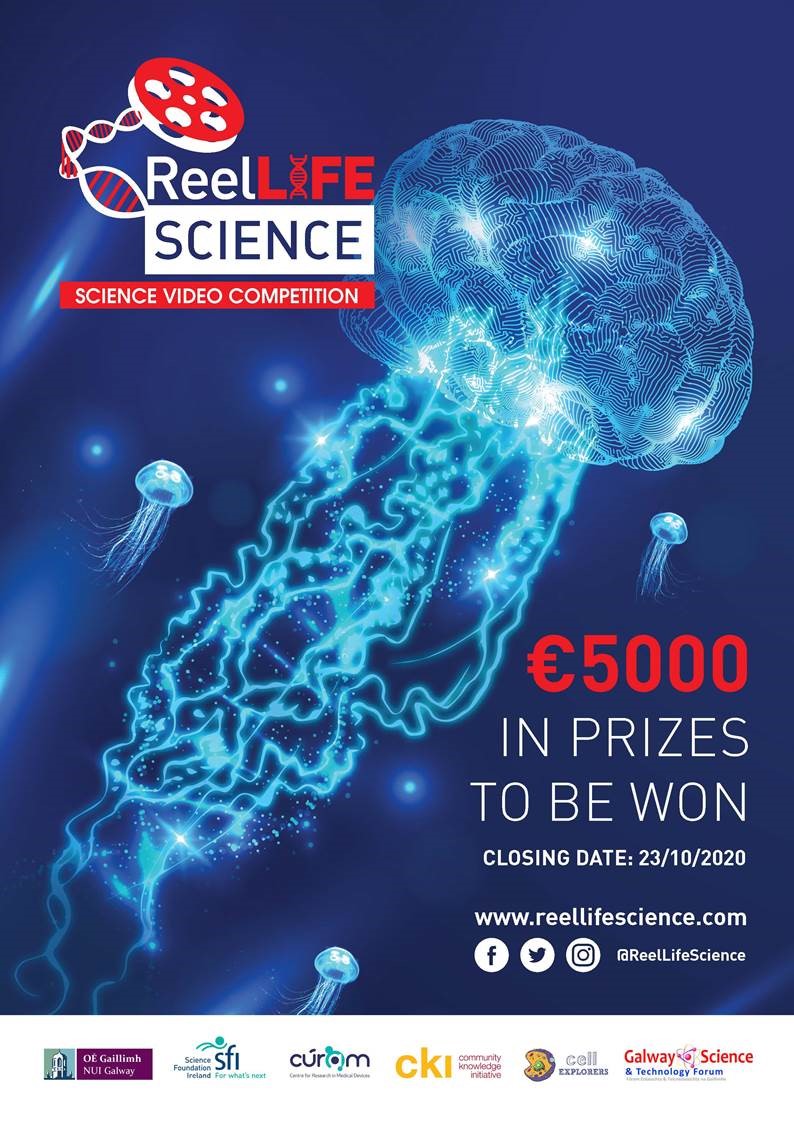 NUI Galway and Science Foundation Ireland are launching ReelLIFE SCIENCE 2020!
Participating in this competition encourages young people to think about the science and technology in their everyday lives in a creative way, while learning some new communication and digital skills. It involves researching any STEM topic that interests them and producing a one-to-three minute video to educate others.
The winning filmmakers win €1,000 for their school. The closing date for entries is Friday 23 October. Please visit the website www.reellifescience.com for more detailed information and a 'How to Enter' Guide is available as a pdf below.