Whole School Assembly
Wellbeing - look after yourself and each other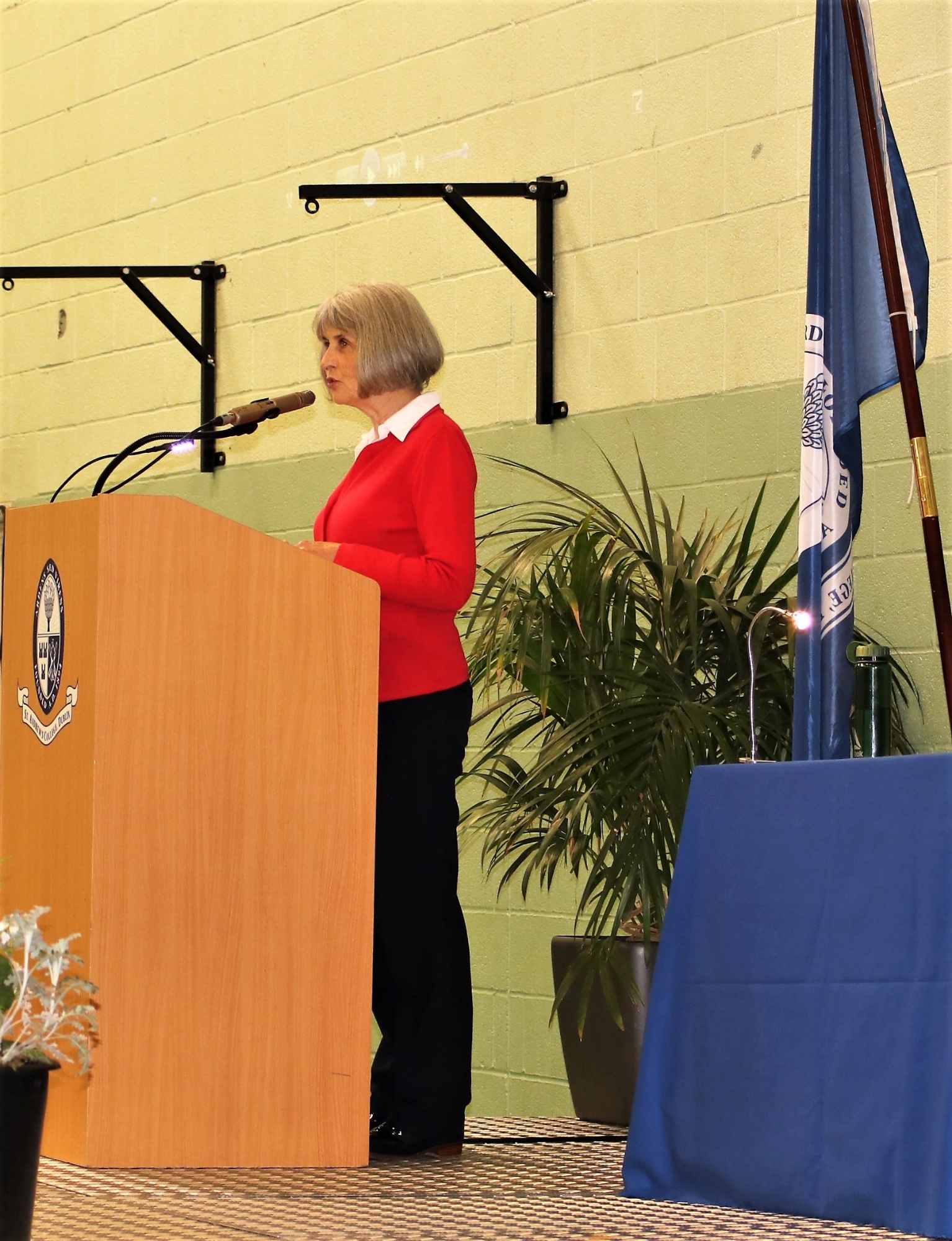 At an assembly attended by all the students in the Senior School the introduction of a Wellbeing Week was introduced by Mrs Kirby. She explained that wellbeing is about feeling comfortable with yourself, accepting people's differences and taking pride in yourself knowing that you are doing the very best you can.
St Andrew's takes pride in knowing that it has a structure in place to support those who are going through difficult times - there is always someone close by to listen and help. Next week, from 8 to 12 April, the first Wellbeing Week will take place at school and students are encouraged to take part in as many of the week's activities as possible.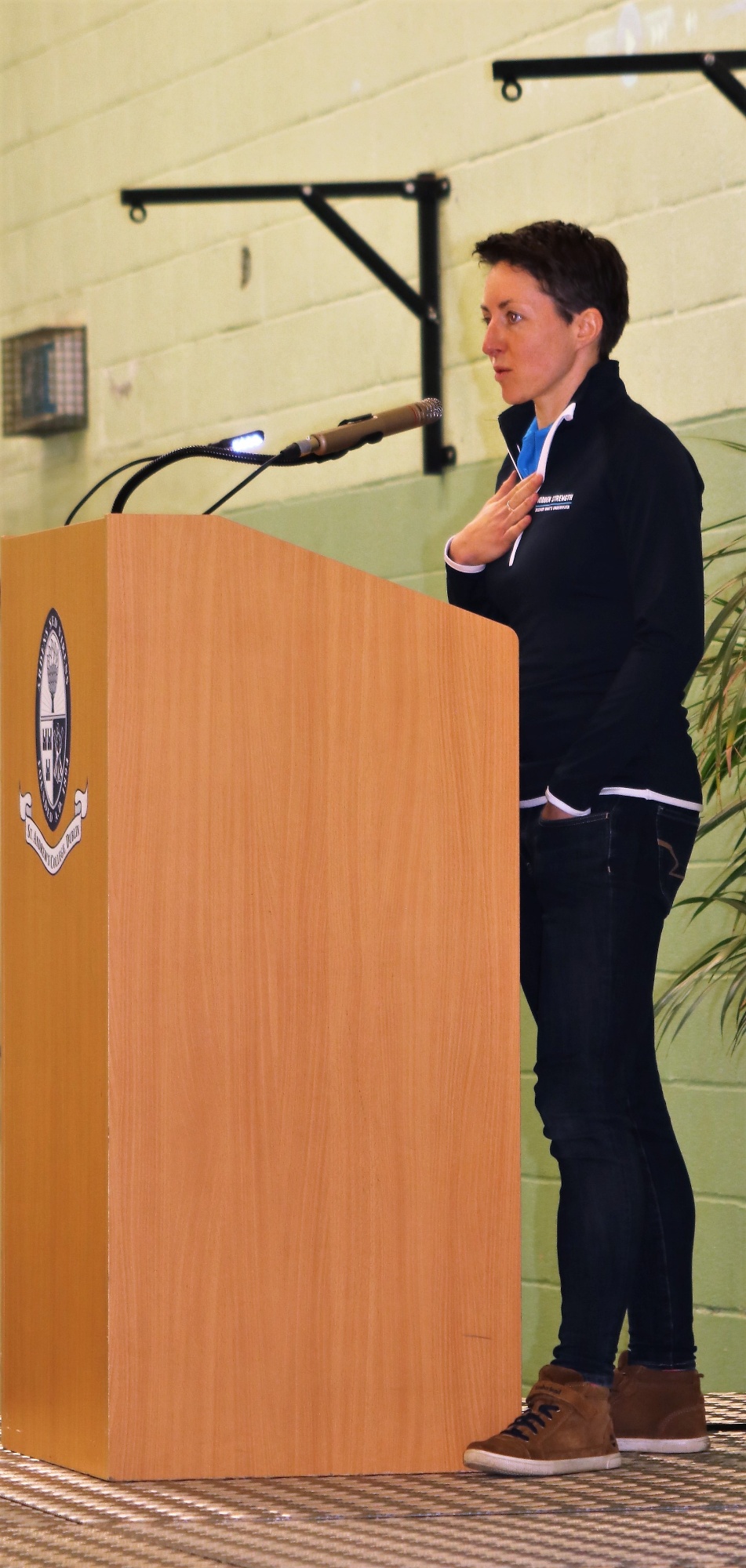 Motivational Speaker and former St Andrew's College hockey coach Lisa Jacob told the students that there are two things that make a difference to one's wellbeing:
having really good friends and knowing that they would do anything for you and you would do anything for them; and
never underestimating the impact your support and friendship can have on someone.
We also heard from Michelle Herbert, a CPR Ambassador with the Irish Heart Foundation who told us the astounding and sad fact that thirteen people die every day in Ireland as a result of cardiac arrest. She told us that, if it wasn't for CPR after she collapsed at the age of 32 in the middle of a camogie match, she herself would not be alive today. CPR is an easily learnt skill and she was delighted to know that, by the end of next week, all our students will have been shown how to perform it should the need arise.
Michelle's wellbeing mantra is 'forgive often and love with all your heart'. Very sound advice indeed.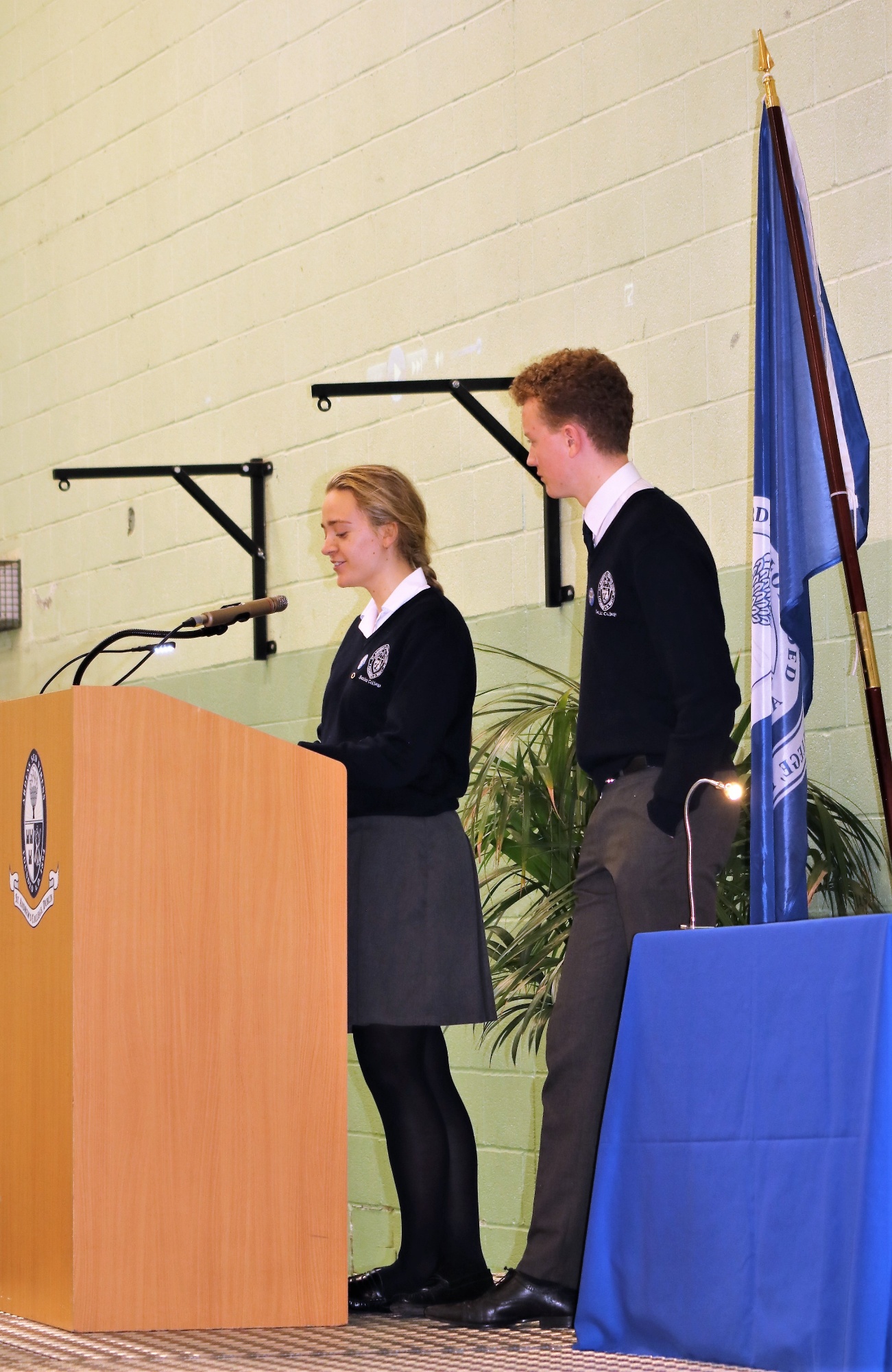 To close the assembly our Head Girl Alannah Rothwell and our Deputy Head Boy Eoin Brennan told us of some of the activities planned for next week's Wellbeing Week and encouraged everyone present to embrace the week and to take part in as much as possible.