SAC Alumni Business Event
Looking Outward .................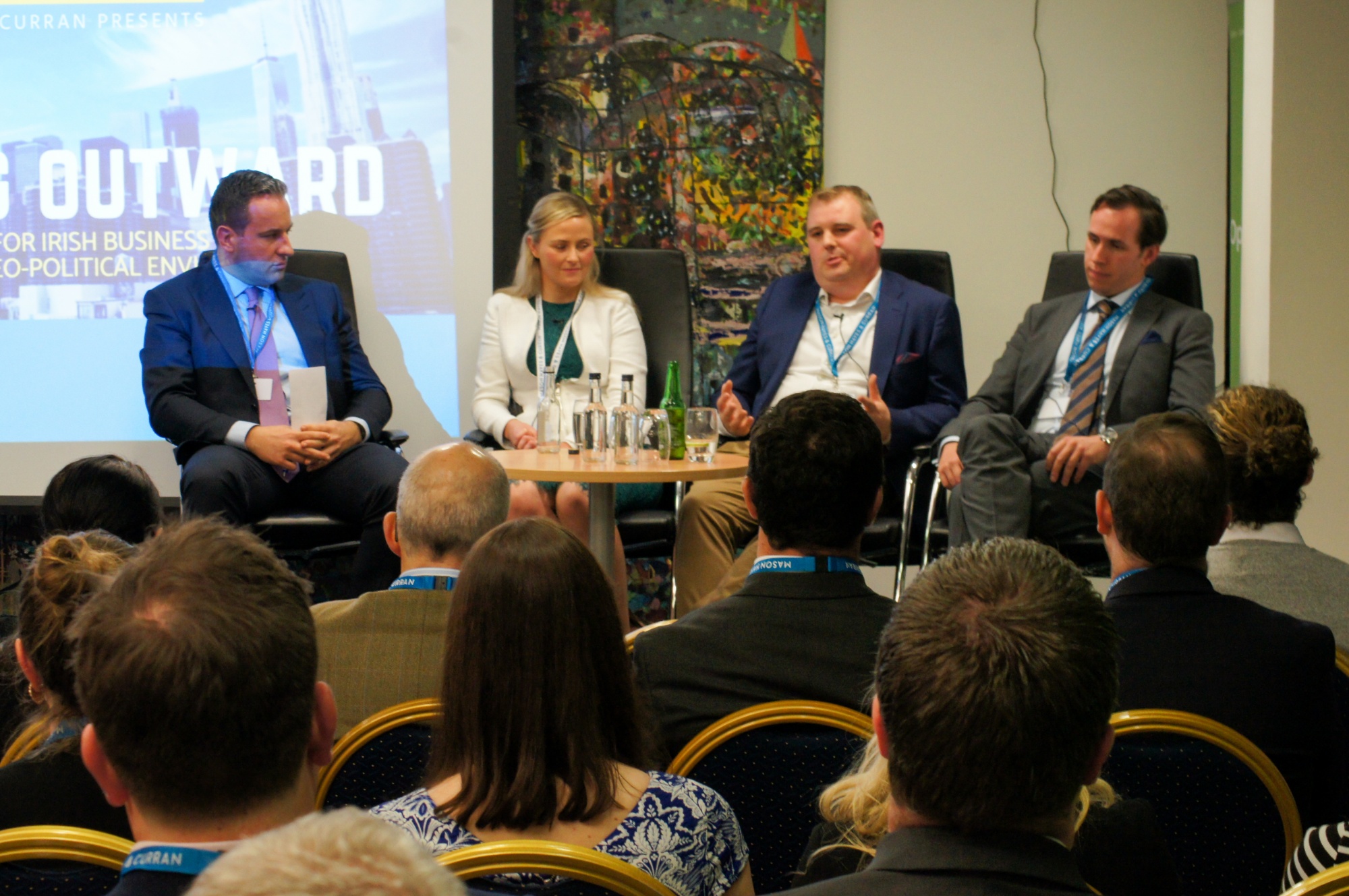 A big thank you to Mason Hayes & Curran for hosting a lively alumni event on the evening of Thursday 8 November where the audience heard from Byron Fry, VP, Head of Financial Services UK of the IDA, Rowena Fitzgerald, Partner, Investment Funds and Financial Services Regulation, Mason Hayes & Curran, Ronan O'Brien, Entrepreneur & Founder @ Zatori, Barry Ward, Fine Gael and Robert Dickson, Partner, Corporate, Mason Hayes & Curran in a panel discussion entitled 'Looking Outward - Opportunities for Irish Business in the ever-changing Geo-Political environment'.
Business in Ireland is at an exciting juncture right now and, with Brexit looming, the panel explored the myriad opportunities and challenges that will come out of Brexit in 2019.
Click here for photographs.