Andrew Porter and Jordan Larmour
Q&A Session at St Andrew's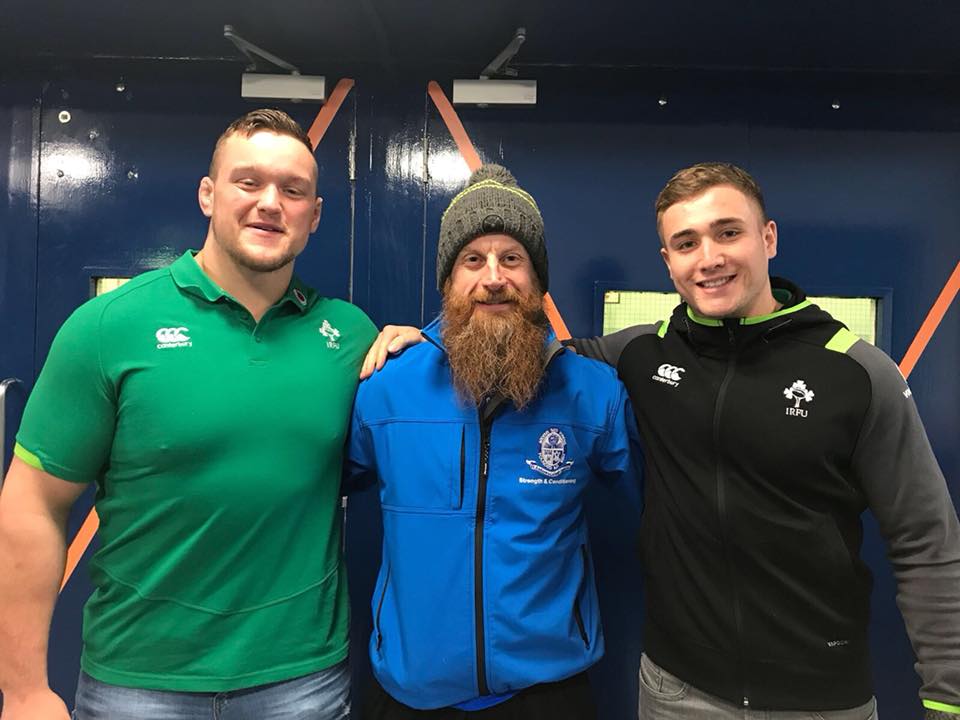 A massive thank you to Andrew Porter and Jordan Larmour who paid a visit to St Andrew's College today despite their hectic schedules. Andrew confessed to being a little sore after his monumental Six Nations match against Wales at the weekend. Both players answered questions, signed autographs and posed for photos with our rugby players.
Both boys credited their fathers as the people who most inspired and encouraged them to follow their dreams and pursue careers in professional rugby. They both started playing by kicking balls and practising tackles with their dads when they were as young as five years old. Jordan's idol when he was growing up was Brian O'Driscoll and Andrew's was Jonah Lomu (or anyone who was strong and fast)!
Before signing autographs for the students, they encouraged everyone to play as much sport as they can as it is through playing sport together that great friendships are forged.
It was very interesting to hear about their training schedules, nutrition regimes and post-match recovery routines. We are very grateful to them both for coming in and look forward to seeing more of them both playing for their province and country.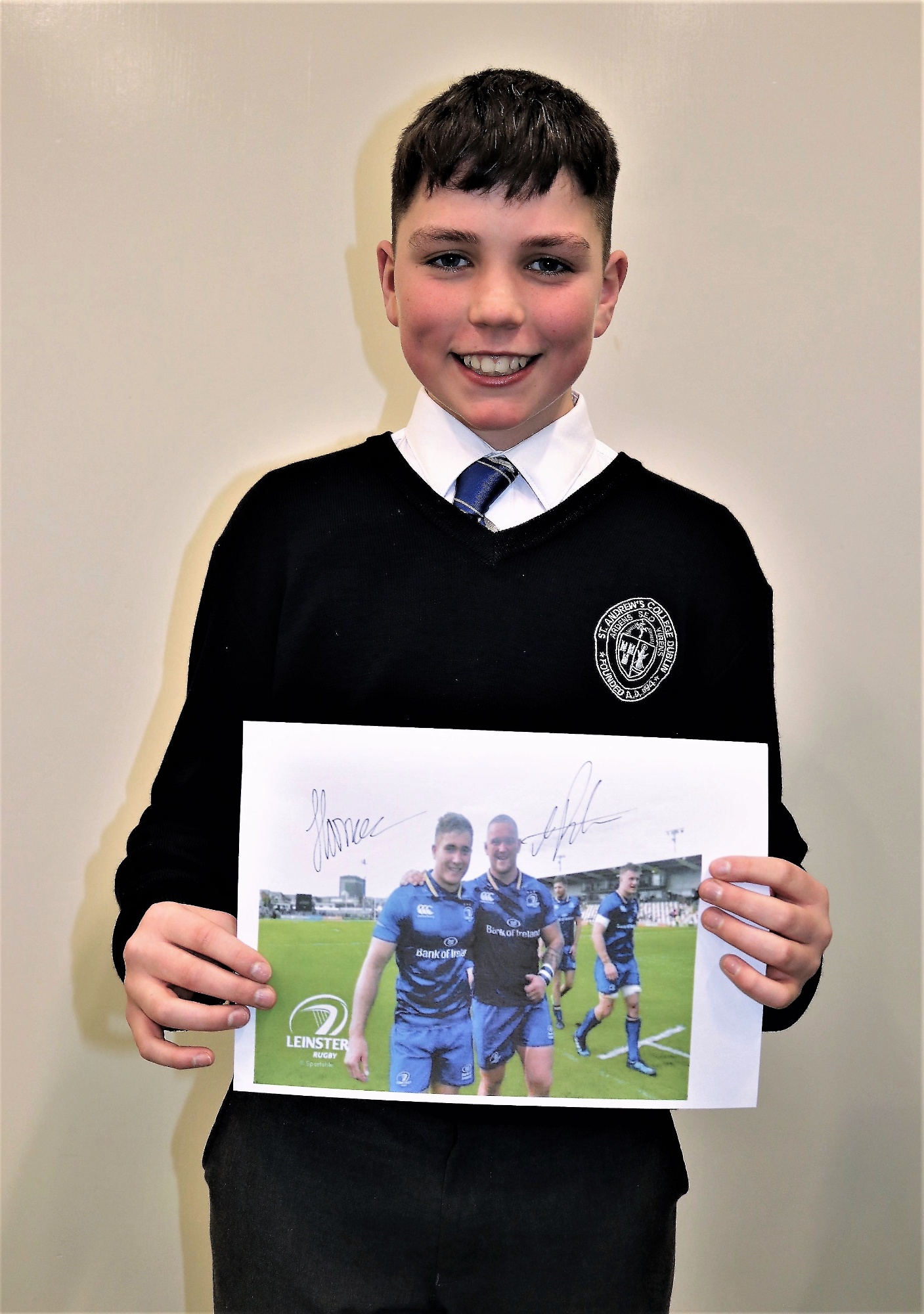 Click here for photographs.