Fionn McGowan back from 'Chinese Bridge' Competition
KunMing Normal University, YunNan Province, China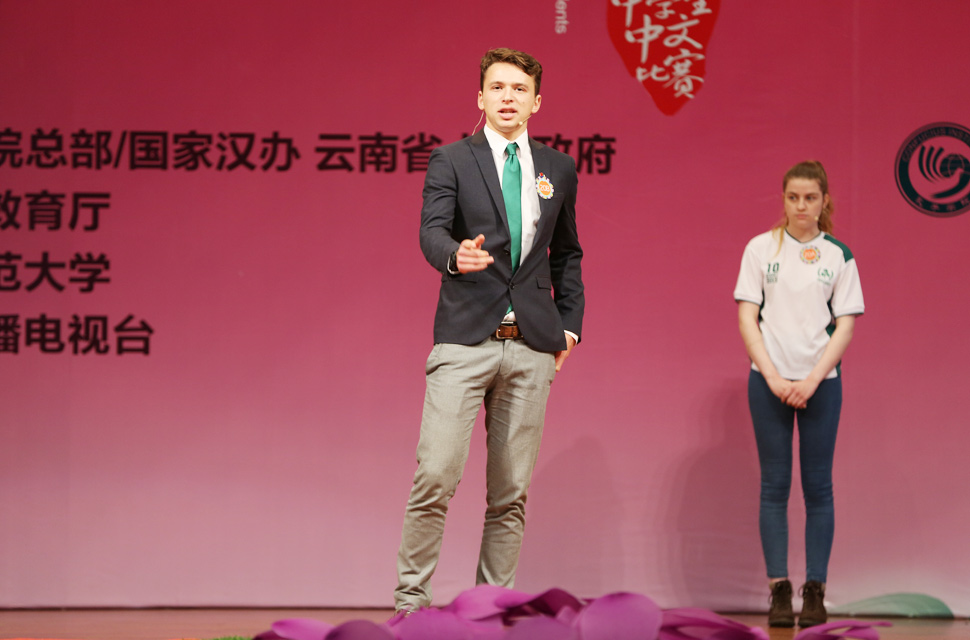 Fionn McGowan took part in the 8th International "Chinese bridge" competition in KunMing Normal University, YunNan Province, China from 15 to 31 October 2015.
He competed as the first competitor for Ireland, taking part in the first round of competitions over 3 days. Fionn took a Chinese cultural computer exam, gave a cultural performance and took part in a speech contest. He was just shy of winning a prize.
Fionn was chosen to be interviewed by the Chinese YunNan TV station for "My story with China" and his video was entered in the final competition held on 31 October. It will be broadcast on national televisionin the next few weeks. Fionn's video can be watched here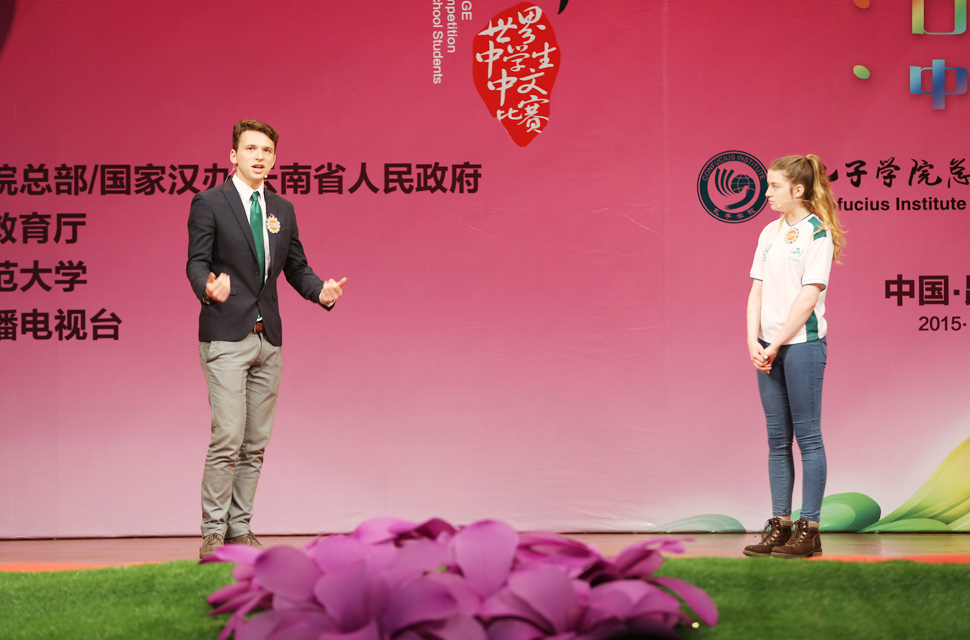 (start from 16:50)
Fionn was awarded a one-semester Confucius Institute scholarship to study for one semester in any Chinese university.