Basketball News
End of Year Awards Ceremony and Barbeque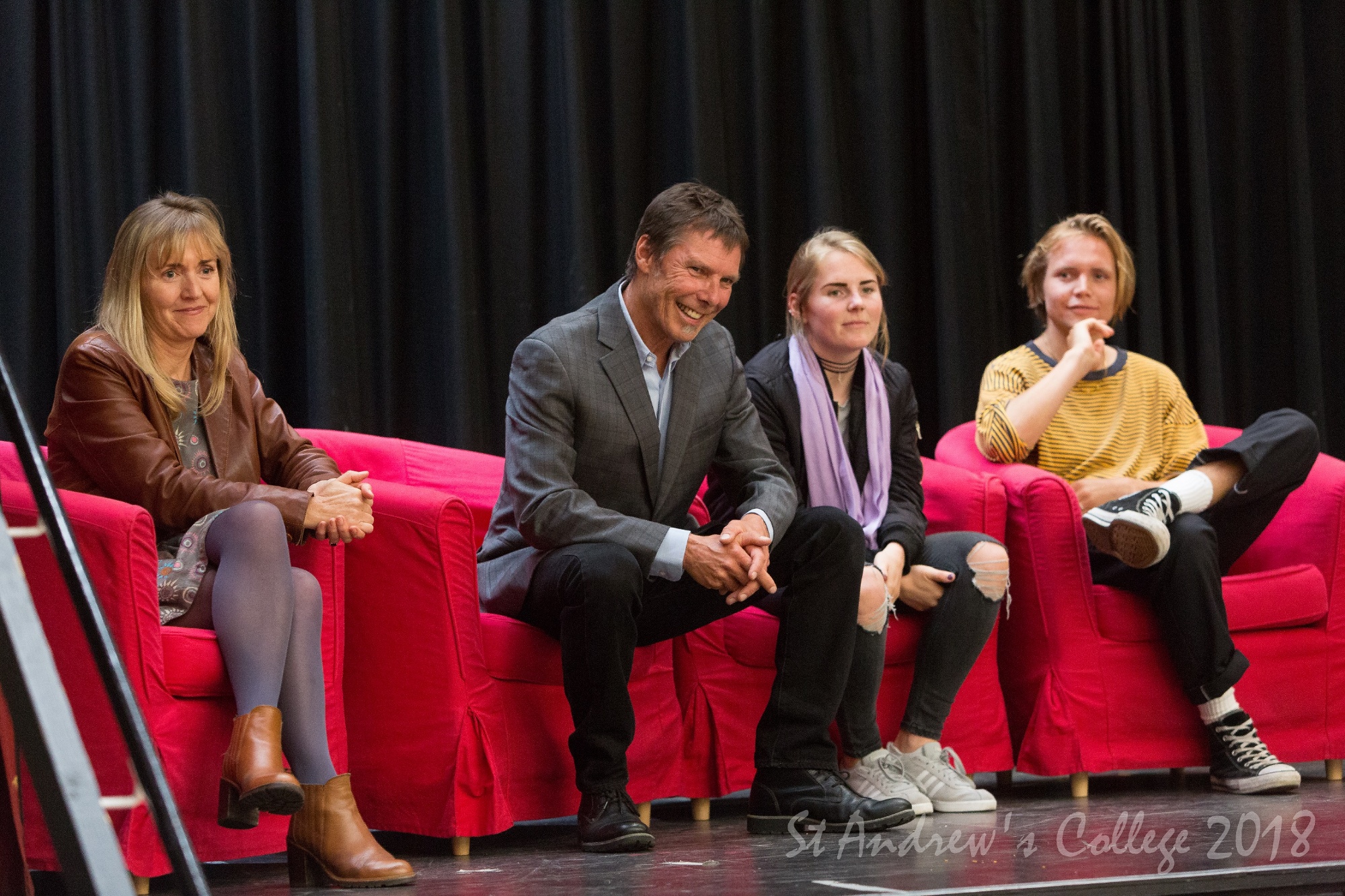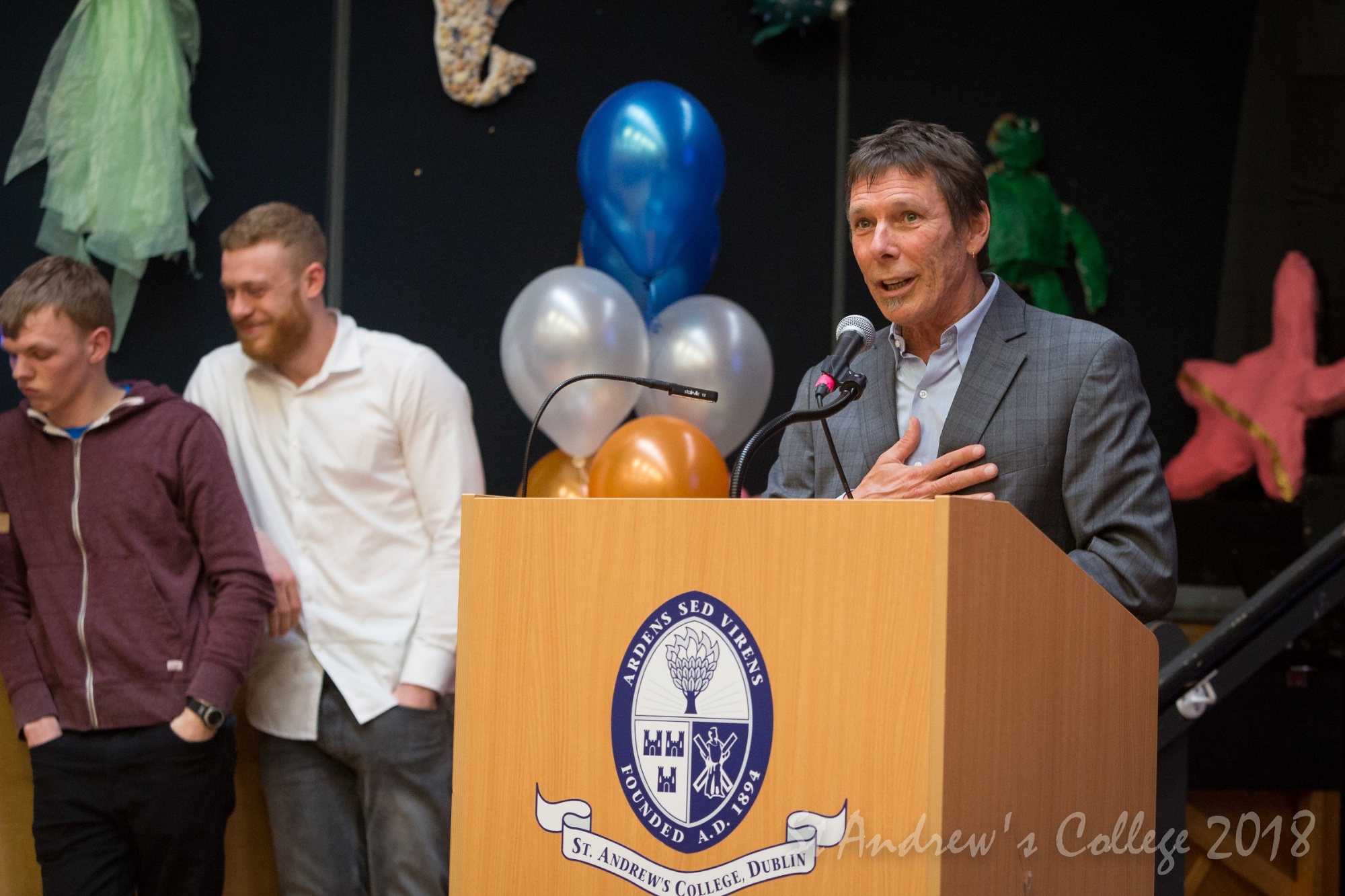 On Wednesday 9 May the Basketball End of Year Awards Ceremony and Barbeque took place at the College. This year was a special occasion as it marked the end of Coach Conan Doyle's twenty-fifth season at St Andrew's. Once the awards ceremony was over Coach Doyle was invited on stage where he was joined by his wife Mary-Kate, daughter Lorena and son Jack for a 'This is Your Life' style surprise.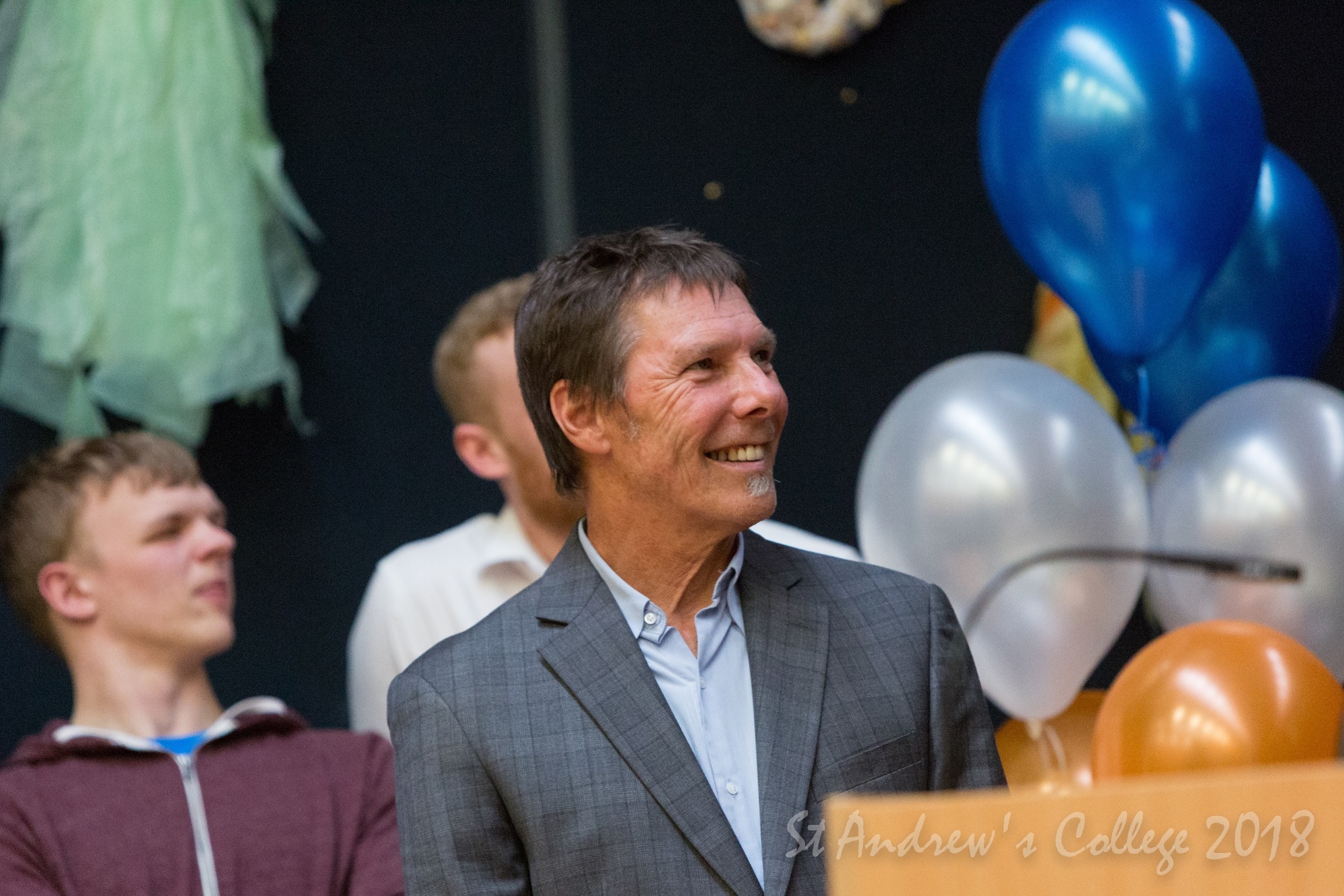 Several past pupils had returned for the event to pay tribute to their coach. Coaches Gillian Clarges, Matt Kelly and Ken Moloney told of the positive influence that Coach Doyle had had on hundreds of Basketball players and of his dedication to the sport over the years.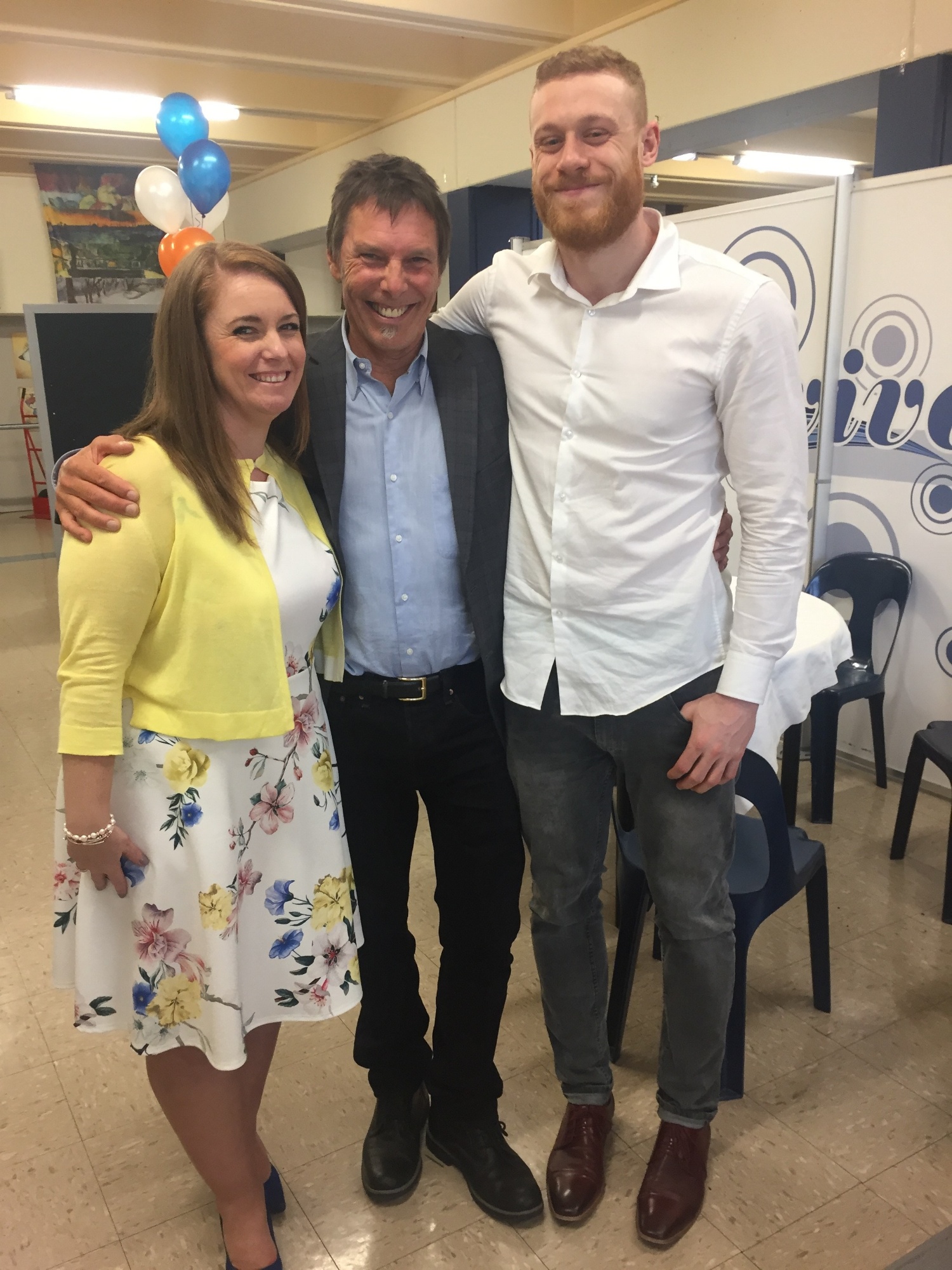 To end the awards ceremony there was a barbeque for all the students, staff and parents as well as a cake in the shape of a basketball court presented by Mrs Kirby.
For more photographs of the presentation of awards please click here.