Sophia Crosthwaite and her business venture
Dunkin Doggies raises money for Cancer Research
Dunkin Doggies dog treats business was founded by P6A student Sophie Crosthwaite, during the pandemic. To date, Sophie has sold over 500 bags of dog treats, raising over €400 for Cancer Research. Her treats are currently stocked in five local businesses!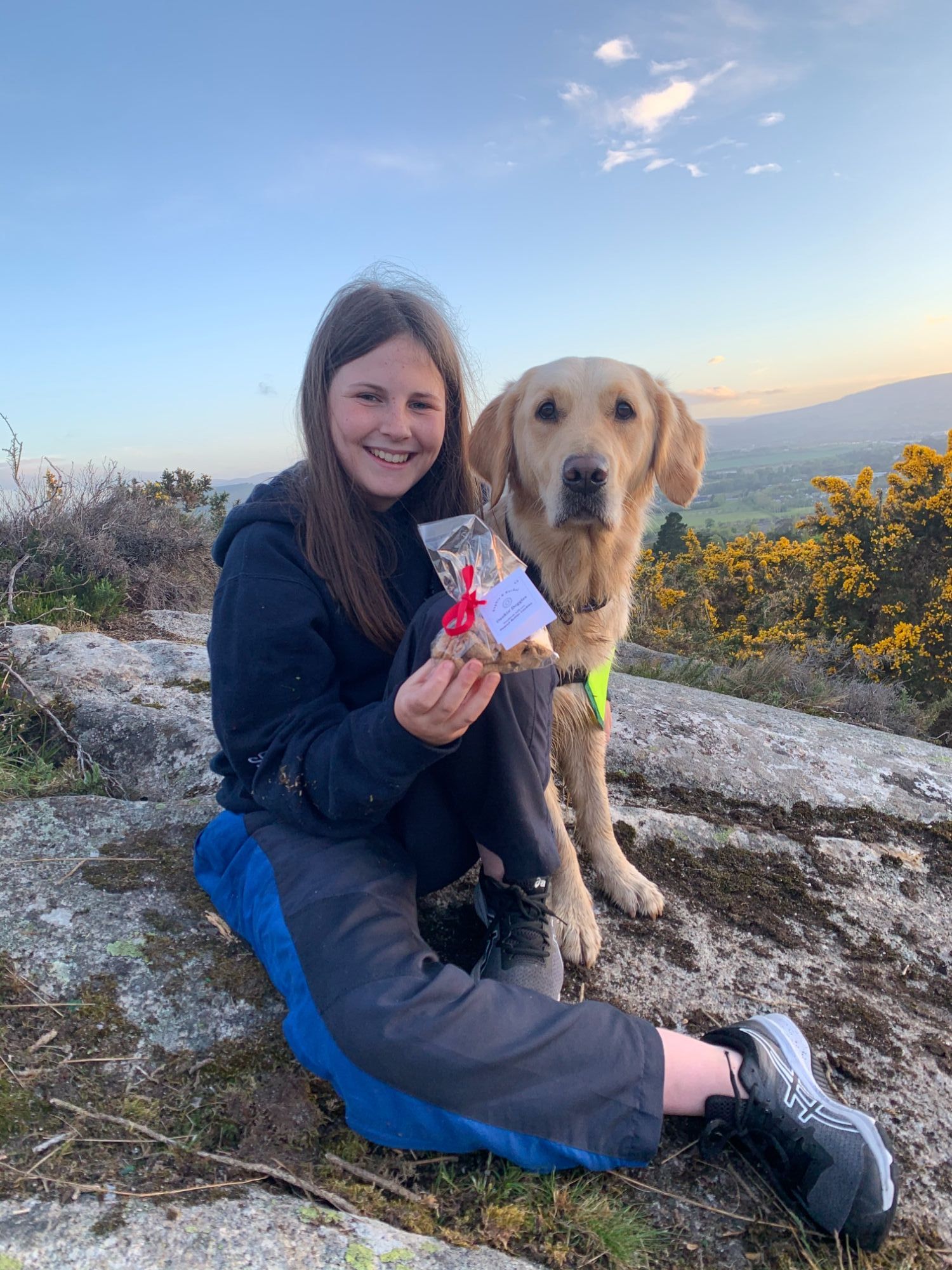 Sophie has also been busy helping to train Fia (pictured) for the Irish Guide Dog programme. Fia will be leaving Sophie in a few days to continue her training in Cork. We are so proud of Sophie.
SACJS Values in action!